TRSA 55th Executive Management Institute (EMI)
August 11-15, 2019 • Hyattsville, MD
Register
EMI – Year 1 (Management Development) has reached capacity. CLICK HERE to be placed on the waitling list.
All other EMI Years are still accepting registrations.

Skill Builder for Young and Next Generation Executives – Help Them Help You Achieve Your Operation's Goals
The TRSA Annual Executive Management Institute (EMI) provides Young and Next Generation Executives with a potent set of tools for their personal and professional goals in the linen, uniform and facility services industry. EMI teaches progressive employee and customer relations techniques and other emerging practices to linen, uniform and facility services management so they can more effectively tackle to-do lists. They'll discover how today's workplace dynamics and social trends impact everyday business decisions. Participants discuss their pressing work challenges with instructors and industry colleagues in classes and social events, delivering the "wisdom of the crowd" for immediate applicability to your workplace.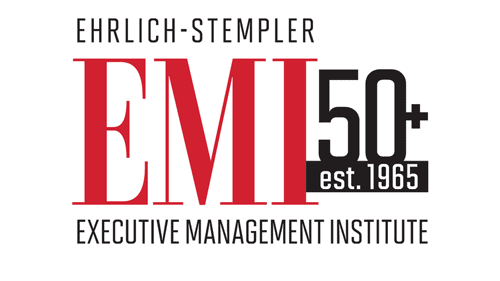 EMI has enhanced the careers of thousands of linen, uniform and facility services professionals and earned high praise from participants for more than 50 years. The program develops the management and leadership skills of participants through team-building, interactive sessions emphasizing information-sharing and problem solving. The four-year EMI program offers 30 hours of interactive classroom training each year including:
Conflict management and constructive discipline
Strategic planning
Delegation and resource management
Effective communications
Coaching and performance
Team building and problem solving
Personal and interpersonal development
Ethics and diversity
Financial management
Marketing/Sales
Customer service
What EMI Means to Attendees and Graduates
I completed both EMI and PMI, along with many TRSA educational and leadership groups. Attending these programs allows you to take a step back from daily-demand activities to learn at a higher level, not only in the classroom, but through relationships off campus. – Peter Brown, business development, Mickey's Linen
EMI has been an excellent experience for me both personally and professionally. I have developed great relationships with my classmates and learned the skills to be a better manager and person.  – Ryan Kelley, CPLM, manager, applications engineering, Pellerin Milnor Corp.
Who Should Attend
Company owner/operators and next-generation leaders
Corporate executives and directors (including HR/administration)
Plant-based management (GMs, branch and department heads)
TRSA Member Associates
Individuals who have achieved the CPLM credential can receive 31 hours toward re-certification
Meals and Attire
All meals are included.
Dress Code
Business casual attire for all class sessions; business professional attire for year IV's – graduation dinner and reception is preferred.
Cancellation Policy
Written cancellations received by July 27, 2019, will receive a full refund minus a 25% processing fee. Cancellations received after July 27, 2019, will not be refunded and cannot be credited to another TRSA program or event. Refunds will not be granted for no-shows. Cancellations will not be processed until after the event.