Anatomy of an HR Lawsuit
• Webinar
Members Register Free | Non Members Order Here
Sponsorship Opportunities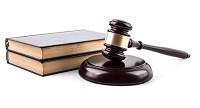 Human resources can be a difficult field to navigate. Despite your best intentions, there are times a disgruntled employee or former employee may file suit against your company. What do you do when that happens? In this presentation, attorney Joe Shelton will walk you through the steps of two human resources lawsuits, and provide you with practical guidance to reduce your risk of liability. He  will cover two cases that hit our industry most in regards to labor and employment law: wage/hour and discrimination, harassment, and retaliation. Learn the steps to follow to help ensure that you and your company are avoiding the risks of wrongful discharge, discrimination, retaliation and other common employment-related claims.
Speaker: Joe Shelton is a partner in the Atlanta office of Fisher & Phillips. His practice focuses on the defense of employment discrimination claims in trial and appellate courts, as well as litigation in the area of employee defection issues (e.g., trade secrets and restrictive covenants). Joe also frequently advises employers on all aspects of state and federal employment laws, assists employers in drafting employment agreements, restrictive covenants, personnel policies, and separation agreements, and conducts interactive and engaging training on topics such as employment law compliance and avoidance of harassment claims.
Live webinars are FREE to TRSA members. Non-members can register for a fee of $99.
Missed a Webinar?
Interested in Sponsoring a Webinar?
Sponsoring a TRSA webinar is a great way to demonstrate your company's support of industry training. Email 
sponsorships@trsa.org
 for details.