Building a New Plant Series: Ready to Launch
March 16, 2023, 1-3 pm ET • Live Virtual Event
Members: Free | Non-Members: $45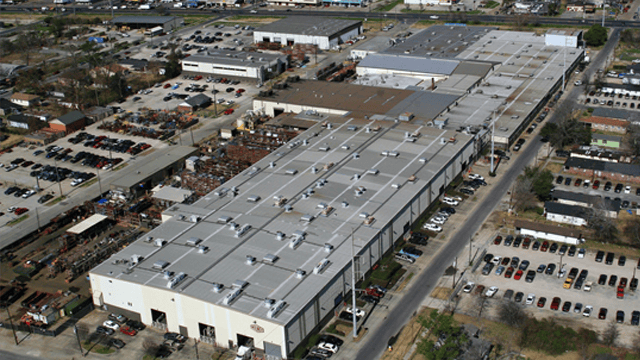 Compare Arway Linen and Uniform Rental Service's early stages of planning to replace its legacy facility with tactics you've used or contemplated to re-engineer your business. In this, the first of three installments in this series in which Arway shares its processes, you'll benefit from discussion with other linen and uniform service operators doing the same. Arway decided that starting with a "blank piece of paper" and hitting the "drawing board" was the only way to sustain growth. Learn how the company reached this conclusion and join industry peers in discussing contrasting the business conditions they faced and the methods to thrive they chose accordingly.
Part I addresses:
Finding the right building
Assembling outside experts: architecture, engineering, contractors, and industry-specific
Envisioning and modifying a floor plan for maximum productivity
Estimating costs and availability of equipment
Working with lenders
Setting the timetable
Presenters
Mario Stagliano & Mark Harad-Oaks, Arway Linen and Uniform Rental Service
About the Building a Plant series
Follow the development of a plant relocation as it happens over the next nine months and benefit from its owner's experience. This series of three discussions in that time has lessons for you no matter where your operation stands on the new plant development continuum:
Opened one not long ago
Can't see opening one anytime soon
Considering options
Ready to get started
Arway Linen and Uniform Rentals, Philadelphia, an F&B/restaurant specialist, is relocating its existing operation to an acquired facility in the city in 2023. With COVID-19 prompting greater concerns about staffing, this single-location company is committed to automating as many production processes as feasible. Every linen and uniform service facility, no matter where it stands in its life cycle, faces this challenge. For a new plant, though, such decisions are urgent. The same can be said for a variety of facets of laundry operations, such as:
Forecasting sales and profitability
Filling knowledge gaps with consulting
Financing
Arway's tactics for contending with these challenges for its new facility will illuminate the contrasts (or lack thereof) you face in addressing them in your facility. This participative series takes place on Zoom—sessions are not webinars—to facilitate peer interaction on such topics so you can benefit from the discussion regardless of the age of your plant(s).
3-Part Series
March 16th, 1-3 pm ET: Part I – Ready to Launch
June 22nd, 1-3 pm ET: Part II – Before Move-In
November 30th, 1-3 pm ET: Part III – Move-In
TRSA Virtual Meeting Code of Conduct
TRSA is committed to providing a safe, productive, and welcoming environment for all meeting participants and TRSA staff. Please review and abide by this Virtual Meetings Code of Conduct.
Cancellation Policy
TRSA webinars are not eligible for refunds as registered attendees will have access to the recording after the live event. Please contact TRSA for assistance.