Clean Show
July 30-August 2, 2022 • Atlanta, GA
Register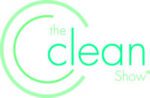 About the Clean Show
The Clean Show is the world's largest laundry biennial expo, attracting nearly 12,000 attendees to explore equipment, supplies and services. As a co-owner of the show, TRSA conducts the Clean Show Experience, a series of networking and professional-development events. Members receive discount admission to the Clean Show Experience and show floor. Associate members receive promotional opportunities, access to TRSA-hosted activities and exhibitor-space discounts.
Registration
To register for the TRSA Clean Show Experience, which includes the TRSA Welcome Reception, professional development opportunities and networking meals and presentations, contact us.
To register for the Clean Show and exhibits, visit www.cleanshow.com
As the world's largest frequent exhibition of commercial laundry equipment and ancillary products, there is no better opportunity than the Clean Show to see and compare competitive products, particularly working equipment in live demonstrations.
Earn CPLM Continuing Education (CE) Credits
Individuals who have earned TRSA's Certified Professional Laundry Manager (CPLM) credential may earn one Continuing Education (CE) credit towards recertification with participation in this event. For more information about TRSA's CPLM credential, visit www.trsa.org/cplm
Past Presentations
Click here for presentations from past events.
Future Events
May 18-21, 2023 – Orlando, FL
June 9-12, 2025 – Las Vegas, NV