Controlling Energy Costs – Back to Basics
June 17, 2020, 2-3 PM EDT • Webinar
View on TRSA On-Demand Learning
Live webinars are FREE to TRSA members. Non-members click here to purchase Webinar Live Access for $70.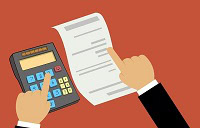 This webinar focuses on how to measure and control your laundry's main utilities including water, sewer, natural gas, and electricity.  We will explore the following key questions:
What are the primary utilities for a laundry?
How do you measure utility consumption?
How much should a typical laundry consume?
How much should utilities cost?
What can you do to reduce utility usage and save money?
Topics will range from simple, everyday conservation practices to selecting energy efficient equipment and systems for your laundry.  Proper operations and maintenance procedures will also be discussed.
So, roll up your sleeves, put on your tool belt, and let's get down to work saving energy and reducing your laundry's utility costs!
Earn CPLM Continuing Education (CE) Credits
Individuals who have earned TRSA's Certified Professional Laundry Manager (CPLM) credential may earn one Continuing Education (CE) credit towards recertification with participation in this webinar. For more information about TRSA's CPLM credential, visit www.trsa.org/cplm