CANCELLED – Coronavirus/COVID-19: Communication Tools for Your Customers, Employees and Leadership Teams
March 26, 2020, 11AM-12PM • Webinar
Due to the ongoing global impact of the COVID-19 virus, TRSA has cancelled this webinar to provide other information sessions to our members.
Refunds are being processed the week of March 23, 2020. Questions can be directed to registration@trsa.org. Thank you for your continued support of TRSA.
---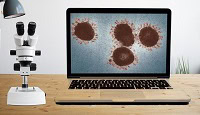 On January 30, 2020, the World Health Organization declared the coronavirus a global health emergency. With the number of COVID-19 coronavirus infections and casualties growing, you need to identify how this epidemic could affect your organization. Though there are still many questions unanswered, the goal of the webinar is to provide information that is available now to help you navigate decision making. As the spread of the coronavirus continues to unfold, there are steps every employer should take to equip their workforce, encourage behaviors, and manage the business environment effectively, allowing employees to remain engaged and reduce the risk of panic.
This webinar will answer questions to help you determine your plant's potential exposure and implement preventative procedures to help keep you and your employees safe and healthy. This webinar will discuss:
Important information you need to know about the spread of the virus
Guidance from the CDC and World Health Organization on preventative measures
How to communicate effectively with employees, customers, and leadership teams through company-wide communication channels and managers
Interested in Sponsoring a Webinar?
Sponsoring a TRSA webinar is a great way to demonstrate your company's support of industry training. Email 
sponsorships@trsa.org
 for details.