Current Hospitality Market Conditions and Trends: Effects of COVID-19
June 2, 2020, 11:30 AM-12:30 PM EDT • Webinar
Register

This is the second in a series of webinars focusing on business recovery provided to TRSA members free of charge by Kannegiesser ETECH.
Non-members click here to purchase Webinar Live Access for $70.
Current Hospitality Market Conditions and Trends: Effects of COVID-19 | Tuesday, June 2, 2020 at 11:30am Eastern
Restaurant Forecast: Foodservice Consumer Trends Post-COVID | Tuesday, June 9, 2020 at 11:30am Eastern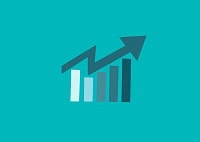 The COVID-19 pandemic and the related restrictions on travel, business activity, and individual movement are having an unprecedented impact on our industry and economy. The hospitality industry is facing greater challenges than ever anticipated as hotels grapple with occupancy. While the situation continues to change and may seem unpredictable, experts at STR use data and comprehensive reports to strategize and predict market trends. Join Ryan Lynch, Business Development Executive at STR, as he dives into industry trends such as occupancy and outsourcing and see how these factors will affect your business and the future of the industry.
In this webinar, you will:
Discover hospitality market drivers and trends.
Explore the challenges that exist for not only guests and hotel operators, but for the partners who supply the hotels.
Learn more about the incoming new hotel supply and how it will impact market performance.
Gain insight on what the eventual recovery will look like and entail.
Earn CPLM Continuing Education (CE) Credits
Individuals who have earned TRSA's Certified Professional Laundry Manager (CPLM) credential may earn one Continuing Education (CE) credit towards recertification with participation in this webinar. For more information about TRSA's CPLM credential, visit www.trsa.org/cplm