Executive Management Institute (EMI) 2017
• Hyattsville, MD
Register

Register for this Event | Brochure
EMI applies the latest management techniques to your high priority tasks and long-term industry-specific workplace challenges. New in 2017, EMI is co-located with the Production Management Institute, providing additional opportunities to increase information sharing and networking.
Who Should Attend:
Company owners/operators and next-generation leaders
Corporate executives and directors (including HR/administration)
Plant-based management (GMs, branch and department heads)
TRSA Member Associates
Individuals who have achieved the CPLM credentials can receive 31 hours toward recertification
Schedule (Year 1):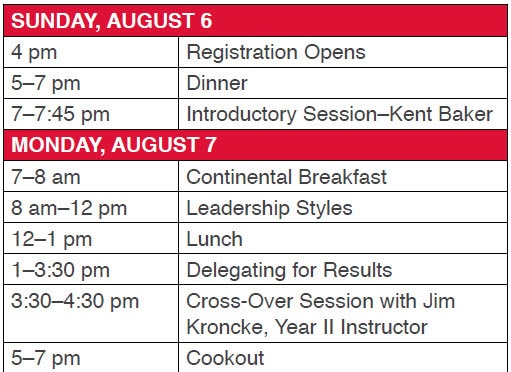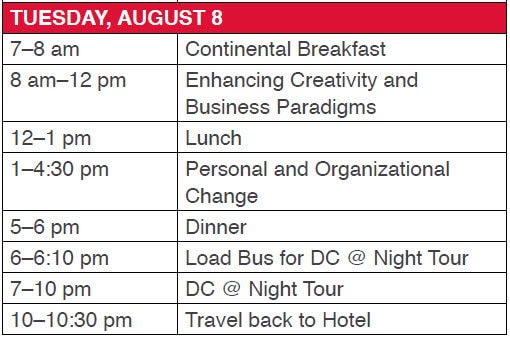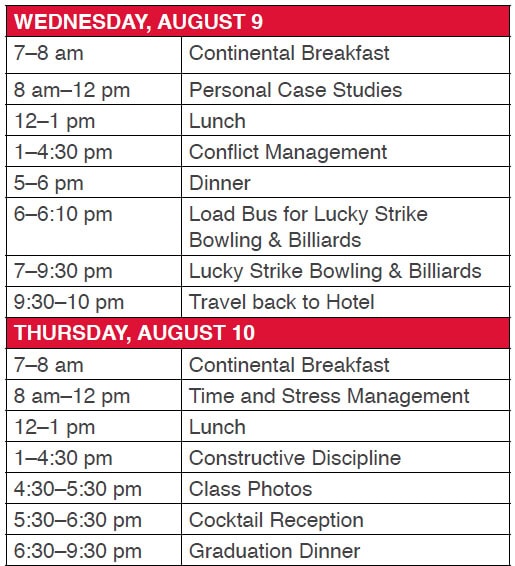 Skill Builder for Achieving Your Operation's Goals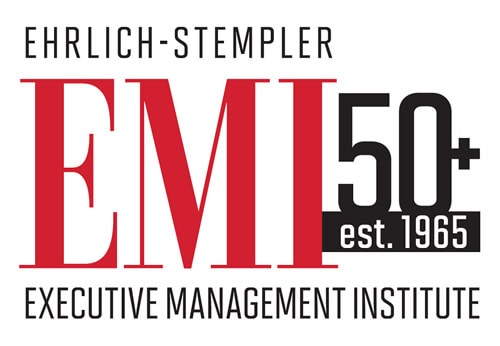 EMI teaches progressive employee and customer relations techniques and other emerging practices to linen, uniform and facility services management so they can more effectively tackle to-do lists. EMI instructors explain how today's workplace dynamics and social trends impact everyday business decisions in the industry. Participants attend 4-day sessions annually for three years to discuss their pressing work challenges with instructors and industry colleagues in classes and social events, delivering the "wisdom of the crowd" for immediate applicability to your workplace.
EMI has enhanced the careers of thousands of textile services professionals and earned high praise from participants for more than 50 years. The program develops the management and leadership skills of participants through team-building, interactive sessions emphasizing information-sharing and problem solving. The four-year EMI program offers 30 hours of interactive classroom training each year including:
Conflict management and constructive discipline
Strategic planning
Delegation and resource management
Effective communications
Coaching and performance
Team building and problem solving
Personal and interpersonal development
Ethics and diversity
Financial management
Marketing/Sales
Customer service
Hotel Information
College Park Marriott Hotel & Conference Center
3501 University Blvd E, Hyattsville, MD
Accommodations
Single-room accommodations at the College Park Marriott Hotel & Conference Center are included in your registration fee. Once you have registered for EMI, accommodations will be automatically reserved for your arrival on Sunday afternoon, August 6, through your departure on Friday morning, August 11. If you plan to arrive early or stay late, please contact TRSA to confirm availability. Please note that all rooms are nonsmoking rooms.
Meals and Attire
All meals are included. The dress code for all classes is business casual with activities being casual. The facilities are air-conditioned and classrooms may become slightly cool; a light jacket or sweater is suggested. Many students choose to wear dress slacks or suits for the final graduation dinner and reception, although business attire is not required.
Location, Dates, and Schedule
EMI 2017 is being held at College Park Marriott Hotel & Conference Center located on the University of Maryland Campus. The University of Maryland is located just 20 miles from the Reagan National airport. Registration begins Sunday, August 6 at 4 p.m. and the program officially concludes Thursday, August 10, after the graduation reception and dinner, approximately 9 p.m. At registration, all Year I students will participate in an orientation session with Dr. Kent Baker. All students are expected to attend the full program beginning with registration on August 6th and ending with graduation on August 10. Hotel check-out is on Friday, August 11.
Cancellation Policy: Written cancellations received by July 21, 2017, will receive a full refund minus a 25% processing fee. Cancellations received after July 21, 2017 will not be refunded and cannot be credited to another TRSA program or event. Refunds will not be granted for no-shows. Cancellations will not be processed until after the event.
Dress Code
Business casual attire for all class sessions