29th Production Management Institute (PMI) 2018
August 5-9, 2018 • Hyattsville, MD
Register
The Roger F. Cocivera Production Management Institute (PMI)
PMI enhances and develops supervisory and management performance in textile services companies by:
Imparting thorough understanding of best practices in laundry operations
Enhancing supervisory and leadership skills
PMI prepares a promising person to increase her/his value to your company immediately through intensive formal education in plant operations—four consecutive days of classes—as well as informal exchange of ideas and experiences with other laundry operators from around the world.
PMI is about today. It's how leaders in your business get a better perspective on what they do, day in and day out. They see where they fit into the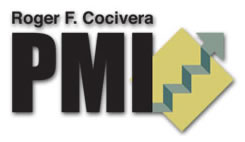 industry. They learn about performance standards and techniques. They get the message they can grow personally and contribute more to what you do.
First-time PMI attendees receive instruction in topics identified collectively as PMI Production. During the next 12 months, in their everyday workplaces or homes, students participate in a series of self-paced, online modules on important management topics such as communications, finance and leadership. The program concludes with PMI Management, four days of interactive sessions that further refine participants' production and laundry-specific management skills. Upon completion of the classroom and online training, students are tested and can earn the Certified Professional Laundry Manager (CPLM) designation, the baseline of knowledge for all graduates.
Who Should Participate in PMI?
Senior Business and Operational Management
General Managers
Production/Plant Managers
Supervisors
Engineers
Industry Associates

Cancellation Policy
Written cancellations received by July 21, 2018, will receive a full refund minus a 25% processing fee. Cancellations received after July 21, 2018, will not be refunded and cannot be credited to another TRSA program or event. Refunds will not be granted for no-shows. Cancellations will not be processed until after the event.
Dress Code
Business casual attire for all sessions, business attire (coat & tie) for photos & graduation dinner