TRSA Bi-Monthly Industry Update
June 25, 2020, 11:30 AM-12:30 PM EDT • Webinar
View on TRSA On-Demand Learning
Live webinars are FREE to TRSA members. Non-members click here to purchase Webinar Live Access for $70.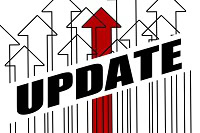 During these challenging times; TRSA has strived to provide the latest information to its members through our website, Textile Services Weekly, Breaking News and webinars or virtual events, many of which are also available in the Coronavirus Resource Center and On-Demand Learning Center.
The TRSA Bi-Monthly Industry Update offers a concise report of the previous week's industry-related news in a short, interactive format including updates on:
Advocacy and Outreach
Industry News
Resources and Information
In addition to TRSA and industry-related news, these regularly scheduled, live programs will also include short segments with expert guest speakers based on the developments of the past week including health & safety, management, human resources, legal, regulatory compliance, best practices and more. The webinars will also allow for Q&A and information-sharing among participants. All webinars will be recorded, so if you miss a live update, you can access the recording in TRSA's On-Demand Learning Center.
Earn CPLM Continuing Education (CE) Credits
Individuals who have earned TRSA's Certified Professional Laundry Manager (CPLM) credential may earn one Continuing Education (CE) credit towards recertification with participation in this webinar. For more information about TRSA's CPLM credential, visit www.trsa.org/cplm