TRSA Bi-Monthly Industry Update
June 11, 2020, 11:30 AM-12:30 PM EDT • Webinar
View on TRSA On-Demand Learning
Live webinars are FREE to TRSA members. Non-members click here to purchase Webinar Live Access for $70.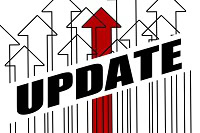 During these challenging times; TRSA has strived to provide the latest information to its members through our website, Textile Services Weekly, Breaking News and webinars or virtual events, many of which are also available in the Coronavirus Resource Center and On-Demand Learning Center.
The TRSA Bi-Monthly Industry Update offers a concise report of the previous week's industry-related news in a short, interactive format including updates on:
Opening Remarks – Joe Ricci, president and CEO, TRSA
Advocacy – Kevin Schwalb, vice president, government relations, TRSA:  update on the latest issues facing the linen, uniform and facility services industry, including the Payroll Protection Program (PPP) and state reopening guidelines
Industry News – Jason Risley, senior editor, digital/new media, TRSA: local media placements featuring TRSA operator members
Industry Outreach – Ken Koepper, director, membership and industry outreach, TRSA: TRSA Restaurant Safety Guidance animation update
We are also pleased to welcome Mark Kowalski, founder and managing partner, Envise Partners, with some financial advice:
As "shelter in place" orders begin to  ease, companies will need to start thinking about "what is next?" Questions company leadership should be asking of themselves include:
How much pre- COVID revenue do you think will return, later in 2020, after the "shelter in place" orders have stopped?
If you believe that your revenues will not get back to 100% yet this year, what changes are you planning to make to maintain cash flows and profitability?
Will cost structure changes alone be enough to enable you to deliver the same profitability as pre-COVID levels?
Envise Partners provides advisory services to industrial laundry companies. Mark Kowalski has spent his career in corporate finance, strategy and M&A, including 12 years at AmeriPride Services as the VP of Finance and Corporate Development. At AmeriPride, he led the strategic plan development and implementation helping establish the company as a service leader with strong organic growth and profits which doubled over a 5-year timeframe. He led over 50 laundry-related M&A transactions ranging in size from a few hundred thousand dollars up to the sale of AmeriPride to Aramark for $1B which is the second largest transaction in industry history.
In addition to TRSA and industry-related news, these regularly scheduled, live programs will also include short segments with expert guest speakers based on the developments of the past week including health & safety, management, human resources, legal, regulatory compliance, best practices and more. The webinars will also allow for Q&A and information-sharing among participants. All webinars will be recorded, so if you miss a live update, you can access the recording in TRSA's On-Demand Learning Center.
Earn CPLM Continuing Education (CE) Credits
Individuals who have earned TRSA's Certified Professional Laundry Manager (CPLM) credential may earn one Continuing Education (CE) credit towards recertification with participation in this webinar. For more information about TRSA's CPLM credential, visit www.trsa.org/cplm