TRSA Executive Exchange 2020
October 27-28, 2020 • Live Virtual Event
TRSA Operator Members – Reduce your costs with focused meetings with innovative industry suppliers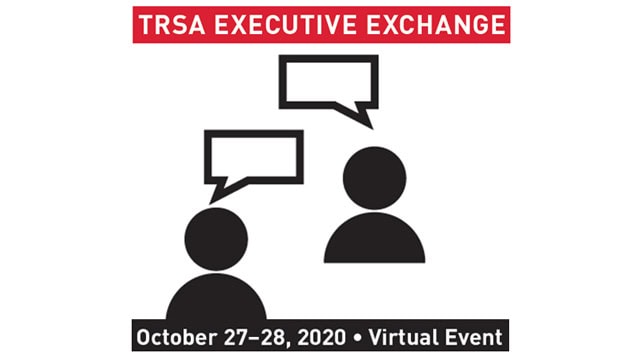 The TRSA Executive Exchange is a series of 15-minute, customized meetings occurring between TRSA operator members and supplier partners. Benefits of participating in the TRSA Executive Exchange:
Learn about new products and services
Reconnect with familiar colleagues or forge new relationships
Prequalification processes allow both parties to be prepared to discuss product innovations or solutions to your most pressing challenges.
The Process for TRSA Operator Members
Register to receive invitations from participating supplier partners
Choose the products and services that are of the most interest to you
Participate in at least six meetings to receive a choice of three TRSA incentives (see registration form)
Registration for TRSA Associate Supplier Partners is open to the first twelve registrants. Register today!
Cancellation Policy
For operator members: Written cancellations must be received by Monday, October 12. Cancellations received after October 12 will result in a $500 penalty assessment.
For supplier partners: Written cancellations must be received by Wednesday, September 30 to receive a full refund minus a 25% processing fee. Cancellations received after September 30 will not be refunded and cannot be credited to any other TRSA program or event. Refunds will not be granted for no-shows. Cancellations will be processed after the event.