TRSA Advocacy Efforts and Policy Update
May 9, 2019 • Webinar
Register
TRSA Advocacy Efforts and Policy Update
Join Kevin Schwalb, TRSA's vice president of government relations and certifications, and the rest of TRSA's advocacy team for a webinar discussing the current public policy landscape and the efforts TRSA is taking to ensure the linen, uniform and facility services industry's voice is heard.
From playing offense in targeted states to defending the industry against unnecessary and burdensome legislation and regulation, you will get the most updated information on policy issues facing the industry and your bottom line.
Along with Schwalb, you will hear from:
Bill Spencer, TRSA's Federal Legislative Director
R.J. Cervantes, TRSA's California Legislative Director
Jesse Ancira, TRSA's Texas Legislative Director
Paul Thomas, TRSA's New York Legislative Director
And learn about:
The outcome from recent Legislative/ Hill Days
Recent legislations and regulations that could affect the industry
TRSA's stance in the current political landscape
Speaker: Kevin Schwalb is TRSA's vice president of government relations and certifications.  Kevin previously served as a presidential appointee of President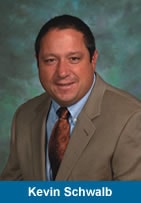 George W. Bush to the Department of Labor.  While at the Department of Labor (DOL), he worked directly for Labor Secretary Elaine Chow, representing DOL to such stakeholders as congressional leaders, business leaders such as CEOs of Fortune 50 companies as well as small businesses owners. Among the issues Kevin was involved in were Free Trade Agreements, Family and Medical Leave Act revisions and labor organization policy.Prior to the DOL, Kevin was the Federal Legislative Director to the National Association of Home Builders for environmental policy dealing with such issues as the Clean Water Act and the Clean Air Act.
While at TRSA, Kevin has defended the linen, uniform and facility services industry on many federal, state and city issues ranging from fighting President Obama's overtime proposal which would have cost the industry millions of dollars, updating healthcare linen regulations at the state level and enacting tax rebates saving laundry operators thousands of dollars annually. He was instrumental in leading the teams that developed two of TRSA's certification programs: Clean Green and Hygienically Clean.
All webinars are FREE to TRSA members. Non-members can register for a fee of $99.

Missed a Webinar?

All of TRSA's webinars are recorded and are available in our 
On-Demand Learning
.

Interested in Sponsoring a Webinar?
Sponsoring a TRSA webinar is a great way to demonstrate your company's support of industry training. Email 
sponsorships@trsa.org
 for details.