TRSA's Vaccine Efforts & Industry Update
January 12, 2021, 11 am EST • Webinar
View on TRSA On-Demand Learning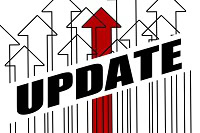 TRSA has been working to raise the priority level of the linen, uniform and facility services industry to receive COVID vaccines.
To get more information and find out the actions you need to take, register now for this 2021 Industry Update, which will provide the latest on the COVID vaccination priority efforts as well as a concise report of the stimulus package enacted in late December 2020.
Presenters and topics for this hour long, interactive webinar include:
Opening Remarks, Industry Update – Joe Ricci, President and CEO, TRSA
Vaccination Priority Efforts – Kevin Schwalb, Vice President, government relations
Stimulus Package Updates* – speaker TBD with TRSA's Kevin Schwalb
* The recently passed stimulus package includes the 2nd Draw Paycheck Protection Program (PPP) and the CARES Act Employee Retention Credit (ERC), which have been expanded. (The ERC was previously unavailable for businesses who received benefits through the PPP loans. This new legislation provides a retroactive amendment and clarifies which business can now apply to receive ERC funds.
Tune in to learn about the new rules of eligibility for these programs, and more!
All webinars are recorded, so if you miss a live update, you can access the recordings in TRSA's On-Demand Learning Center.
Count on TRSA to keep you up to date! During these challenging times, TRSA strives to provide the latest information to its members through our website, Textile Services Weekly, Breaking News, Action Alerts, and webinars or virtual events, many of which are also available in the Coronavirus Resource Center and On-Demand Learning Center.
Earn CPLM Continuing Education (CE) Credits
Individuals who have earned TRSA's Certified Professional Laundry Manager (CPLM) credential may earn one Continuing Education (CE) credit towards recertification with participation in this webinar. For more information about TRSA's CPLM credential, visit www.trsa.org/cplm.