Drug Testing in an Era of Marijuana and Opioids (Cancelled)
March 31, 2020, 10-11am • Webinar
Due to the ongoing global impact of the COVID-19 virus, TRSA has cancelled this webinar to provide other information sessions to our members.
Refunds are being processed the week of March 23, 2020. Questions can be directed to registration@trsa.org. Thank you for your continued support of TRSA.
---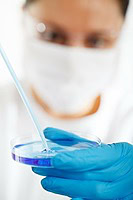 As the opioid crisis escalates, states also are allowing medical and recreational marijuana. With the potential for more employees to be under the influence of both legal and illegal drugs, what can employers do to maintain a safe and productive workplace? What should employers do and what should policies say?
This webinar will explore these issues and cover topics including:
Keeping your employees safe
Status of marijuana legalization
What to do if you suspect an employee is in violation of your policy
Americans with Disabilities Act (ADA) and Family Medical Leave Act (FMLA) Considerations
Strong drug testing policies
Testing methods and determining the best for your business
Best practices for conducting drug tests and managing the results
This is a pre-recorded webinar, therefore questions will not be answered live on the broadcast. If you have a question for the webinar presenter, please email it to webinars@trsa.org and your question will be answered offline.
All webinars are FREE to TRSA members. Non-members can register for a fee of $99.
Missed a Webinar?
All of TRSA's webinars are recorded and are available in our On-Demand Learning.
Interested in Sponsoring a Webinar?
Sponsoring a TRSA webinar is a great way to demonstrate your company's support of industry training. Email 
sponsorships@trsa.org
 for details.