What's New in Productivity Improvements?
September 22, 2020, 11:30 am - 12:30 pm EDT • Webinar
View on TRSA On-Demand Learning

This three-part webinar series offers an opportunity to learn and share best practices, emerging issues and innovations with executives and management of uniform and facility services companies servicing the workwear, industrial and facility services markets.
Webinars in the series include:
Stockroom Management | What's New in Productivity Improvements? | COVID-19 and Plant Operations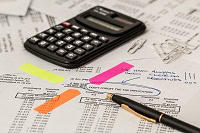 Are your strategies generating the best possible return on your company's assets?
Join us virtually to compare your strategies with those of some of the industry's most successful productivity-growing operators to determine whether yours are generating the best possible return on assets. In this webinar you'll learn best practices for productivity with engagement, efficiency, and equipment, and assess your approaches to:
Wash aisle efficiency
Garment assembly technique
Order Verification
Fast and verified handling of customer requests
Dealing with Repairs
Hours of delivery
Truck replacement
Earn CPLM Continuing Education (CE) Credits
Individuals who have earned TRSA's Certified Professional Laundry Manager (CPLM) credential may earn one Continuing Education (CE) credit towards recertification with participation in this webinar. For more information about TRSA's CPLM credential, visit www.trsa.org/cplm
Cancellation Policy
TRSA webinars are not eligible for refunds as registered attendees will have access to the recording after the live event. Please contact TRSA for assistance.