Workplace Harassment Interactive Virtual Workshop
October 4, 2022 1:30-3:30 pm ET • Interactive Virtual Workshop
Due to the Hurricane, we have postponed this workshop to October 4, 2022.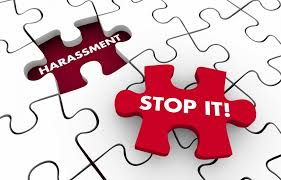 Harassment can occur in a variety of circumstances, including, but not limited to, the following:
The harasser can be the victim's supervisor, a supervisor in another area, an agent of the employer, a co-worker, or a non-employee.
The victim does not have to be the person harassed but can be anyone affected by the offensive conduct.
Unlawful harassment may occur without economic injury to, or discharge of, the victim.
Part of the TRSA DE&I Space Space Series
Don't miss the full series:
August 30th, 2-3:30 pm ET: How to Cope with Burn Out in the Workplace
September 29th, 1:30-3:30 pm ET: Workplace Harassment
November 3rd, 2-3:30 pm ET: Hot to Cope through Stressful Times
Diversity, Equity and Inclusion (DEI) are a company's mission, vision and practices to support a workplace that works towards affecting change for all employees.  Employees want to know that they work for a company that cares, that creates a healthy environment where people feel respected, appreciated and the ability to do their best work.
For those that attend the entire Safe Space Series, TRSA's DEI Committee will send a great resource book sponsored by Strategic Insights Partners that is filled with simple, science-backed practices that will teach you how to strengthen your emotional fitness skills, create a more supportive relationship with yourself as well as your thoughts and emotions, reduce self-doubt, and cultivate more honest and meaningful connections with others.
TRSA Virtual Meeting Code of Conduct
TRSA is committed to providing a safe, productive, and welcoming environment for all meeting participants and TRSA staff. Please review and abide by this Virtual Meetings Code of Conduct.
Cancellation Policy
TRSA webinars are not eligible for refunds as registered attendees will have access to the recording after the live event. Please contact TRSA for assistance.