ASTM International offers global access to fully transparent standards development.
Over 12,800 ASTM Standards operate globally. Defined and set by ASTM, they improve the lives of millions every day. Combined with their innovative business services, they enhance performance and help everyone have confidence in the things the buy and use.
---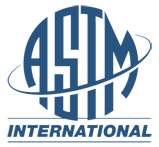 Clean Green aligns with the ASTM International standard, Guide for Sustainable Laundry Practices, which recognizes key criteria for the certification as universal indicators of maximum sustainability in commercial laundry work. ASTM's review of Clean Green's best management practices requirements has verified these as the most effective and practical techniques for a laundry to achieve green objectives.
TRSA members prompted development of the standard, which was vetted in the sustainability subcommittee of the ASTM Committee on Textiles. The 19-month approval process, completed in July 2013, involved top technical experts, scientists and environmental professionals from outside the industry as well.
ASTM is the global leader in developing and delivering voluntary consensus standards unparalleled in building consumer confidence in product and service quality.