Ability to Hire and Retain Employees Hurting Industry Recovery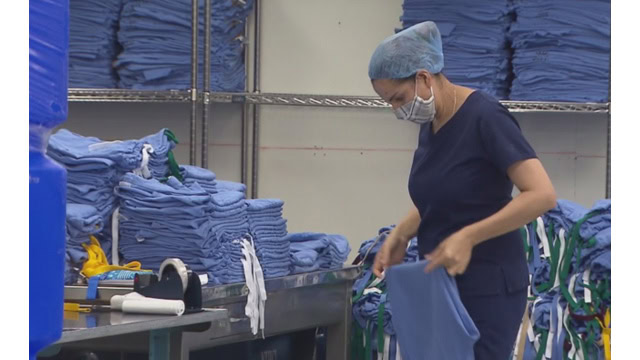 A consistent theme at TRSA's recent Town Hall discussions, Market-Specific Roundtables, and other visits with members has focused on both the positive momentum of the reopening economy and the struggle to find and retain employees. This was even more evident as TRSA staff members visited with more than 20 members during the association's recent seven state, 2,600-mile Reopening Tour. Regardless of geography, market sector or size, and whether an operator or supplier partner, the labor shortage presents a real challenge and risk to recovery.
While factors such as school closures and access to daycare, immigration reform and vaccinations contribute to the struggles to hire and retain employees, the linen, uniform and facility services industry is not only competing with other employers, but also competing with the government's enhanced unemployment benefits.
As a result, TRSA recently sent a letter to President Joe Biden (D) and congressional leadership urging them to let the enhanced benefits expire in September as scheduled. Any extension would be a wall to filling vacancies that offer good pay and opportunities for advancement through hard work that will provide the economy, and the linen, uniform and facility services industry and its customers, the much-needed boost to maintain the recovery.
This article, penned by TRSA President & CEO Joseph Ricci, will appear in the June edition of Textile Services magazine. To read the full article, click here. To view TRSA's letter to President Biden, click here.