Active Listening … COVID-19 Communications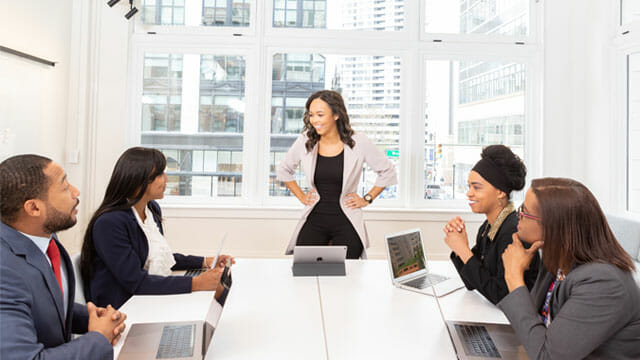 Every Friday, John Ross, president and CEO at Mission Linen Supply, Santa Barbara, CA, kicks off his COVID-19 response team meeting with the same question: "Who has good news?"
His goal is to communicate a sense of optimism during this health crisis, says Sean Hearn, Mission's director of employee relations. The linen, uniform and facility services company supports hospitality, healthcare and industrial companies in 32 locations throughout California, Texas, Oregon, Arizona and New Mexico.
Hearn says this strategy also helps in other ways: it prevents emotional spikes among Mission's 2,000-plus employees, while reminding them that the pandemic is temporary, and that they and the company will survive.
The pandemic has forced many companies to rethink and tweak their corporate-communication strategies and messaging. Besides sharing routine information about their business, many also convey constantly changing news about the pandemic and craft messages that help maintain stability among workers who are worried about their well-being and job status.
 Hearn, who is based in Sacramento, CA, adds that promoting "a sense of normalcy," is partially achieved by sticking to the same communication channels. At Mission, managers are still the ones who disseminate information to on-site production staff.
"It's really business as usual," says Hearn, explaining that on-site managers are really the best vehicles for delivering corporate communications because of their established, employee relationships. "We're trying to maintain an atmosphere where we remain focused on the business and create a mindset that we're going to get through this. We're keeping our sights on the horizon."
Linen, uniform and facility services companies also can record short videos about individual employee accomplishments or new company initiatives and then post them on a company's website, text them to workers, or play them on electronic devices like a closed-circuit TV in the breakroom, adds Cheryl Fields Tyler, CEO at Blue Beyond Consulting, a national consulting firm in San Francisco that builds culture and organizational effectiveness.
"It's important to do effective storytelling," she says, adding that during the pandemic, it's especially critical for employers to show their appreciation or gratitude to employees for a job well done. "Also engage employees in two-way conversations to ensure they have a chance to express their fears and anxieties and know how to access employee-assistance programs or other support systems."
During daily production meetings, Fields Tyler says that on-site managers can take an extra five minutes to invite staff to share personal concerns, such as how to care for young children at home during the pandemic. She says managers who practice active listening can promote a highly effective culture and identify employees who may require accommodations.
Since March, Miller's Textile Services based in Wapakoneta, OH, has used an app to repeatedly text one key message to its workforce. The family business services hospitality and healthcare customers with one plant, plus depots in Cincinnati, Cleveland, Defiance and Springfield, OH. Miller's Textile Services also serves customers in Michigan and Kentucky.
The app texts the same daily message to each of its 157 employees, says Jodie L. Cornell, human resources (HR) manager at the company. It asks them several questions suggested by the Centers for Disease Control and Prevention: Do you have a temperature of 104° or higher? Have you been exposed to anybody with COVID-19 in the last 10 days? Have you tested positive for COVID-19? If employees answer yes to any of these questions, the app then texts them a red X, which indicates they should not report to work and contact human resources.
"On the back end, I am able to access the app's website to see who answered, how they answered and follow up on those who didn't," Cornell says, adding that approximately 97% of its workforce responds each day.
When the pandemic forced the company to lay off nearly 90 employees between March and June, HR didn't rely on texts, email or Zoom to notify staff. Cornell and the company's COO conducted a face-to-face meeting at its corporate office to inform those affected and then personally met with those being laid off at other locations.
"Not everybody wants the same communications," Cornell says, adding that the company also suspended its attendance policy to prevent sick employees from coming to work. "We've taken the time to listen to employees to make sure they know there's always an open door."
A more detailed version of this article is slated to appear in February's Textile Services magazine.