AdStudy Affirms the Value of Textile Services Magazine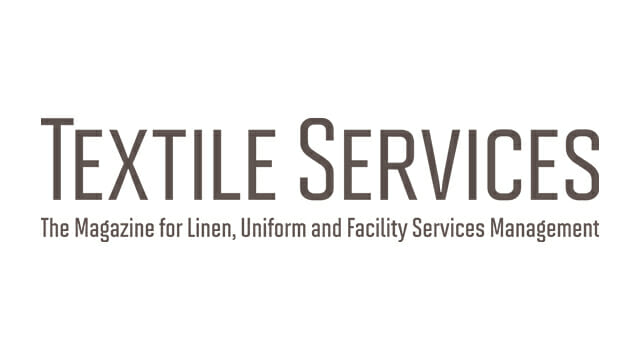 The findings from TRSA's new AdStudy® survey of the May issue of Textile Services shows once again how much readers rely on the magazine to help them pursue growth in their respective markets.
"Very useful and important to stay abreast of the 'latest and greatest' products and services," said one of the study's 87 respondents in a section that asked him to comment on the magazine's value. Another reader commended Textile Services, saying, "It's how I keep up with what is going on in the industry. What new technologies are out there, what problems other companies are facing and what solutions might be out there to help solve my issues."
TRSA sponsors the yearly AdStudy survey produced by Signet Research Inc., Englewood, NJ, in order to give advertisers feedback on the quality of their display advertising. Each ad typically generates 1.5-2 pages of verbatim comments from readers on issues such as whether their ad is persuasive, whether it's graphically appealing and whether the product or service advertised could help them improve efficiency, save labor, etc.
Just as importantly, the survey of May's issue confirmed that Textile Services reaches the right readers. Sixty-seven percent of the respondents said they were either "owner/president/CEO" (22%); "vice president/general manager" (17%) or "plant manager/production manager/director of operations" (28%).
The survey also reaches readers who are making buying decisions for their companies. Ninety-six percent of the respondents said they're involved in initiating, recommending, specifying or approving purchases of various products and services. For example, 61% indicated that they're involved in buying carts, 48% said they're involved in chemical purchases, 57% said they're engaged in buying linens and 48% said they're involved in purchasing laundry processing equipment.
As for the impact of the magazine on these purchases, 82% of the respondents said they've taken specific actions, such as recommending/specifying products (30%), referring an ad or article to a colleague (32%) or discussing an ad/article with someone else in the company (35%). Eighteen percent said they had contacted a sales representative or requested additional information about a product or service as a direct result of an ad or article they saw in Textile Services.
More than two-thirds of the respondents (71%) said the advertisements they see in Textile Services are an important part of the magazine. More than half (57%) said they read the magazine as much for the advertising as for the articles.
The survey asked respondents to answer the following questions for each ad: "Do you recalling seeing the ad?" "Do you recall reading the ad?" and "Have you seen a sales representative from this company in the last six months?" The combined "recall seeing" and "recall reading" figures are known as the "AdStudy Score. The five top-scoring ads in the survey of May's Textile Services included:
Pellerin Milnor Corp.: 165
A. Braun Inc.: 155
Positek RFID: 152
ARCO/Murray: 147
Gurtler Industries Inc.: 144
To encourage laundry operator readers to take the survey, TRSA offers $10 Starbucks gift cards to each respondent. Signet Research also selected five names at random from the pool of respondents to receive one of five $100 gift cards. The gift card winners from the survey of May's issue include:
Steve Ferguson, Plymate Uniform & Mat Rental Services, Shelbyville, IN
Dwayne Konczal, Linen King, Conway, AR
Andrew Johnes, St. Louis Mat & Linen Co., St. Louis
Steve Syvertson, Allegiant Linen Service LLC, Madison, TN
Victor Velasquez, Cadillac Uniform & Linen Supply, Bayamon, PR
Next month, Textile Services kicks off its 106th year as a monthly publication. For more information on the magazine's readership studies, or to participate in the AdBrand™ study slated for January 2023, contact your ad representative or TRSA at 877.770.9274. TRSA would like to thank everyone who participated in the survey of May's issue. The feedback that respondents provided helps both the advertisers and magazine staff serve the industry better.