Aim for the (VPP) Stars: TRSA's Safety Certification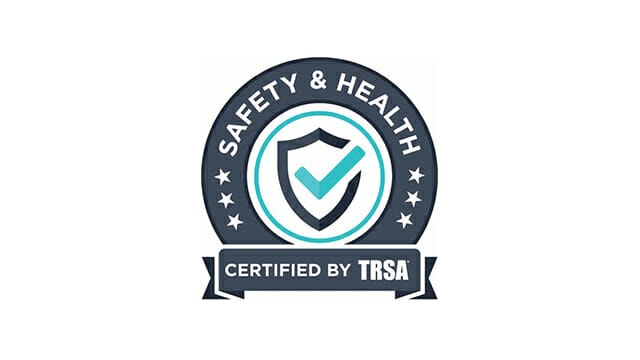 Consultant Rick Gerlach recently presented the association's latest webinar "TRSA's New Safety & Health Certification" to offer listeners an overview of this new initiative that's designed to help companies achieve excellence in incident prevention. Gerlach is the principal of RG Consulting LLC, and the retired senior director of safety and health at Cintas Corp., Mason, OH.
He discussed how TRSA member companies will greatly benefit from the new program. Individual plants can earn the certification, which is modeled after the OSHA Voluntary Protection Program (VPP) and in so doing position plants to pursue (and ultimately achieve) VPP status.
Gerlach began by listing the prerequisites for obtaining certification: an effective OSHA recordkeeping program, active participation in the TRSA Safety Survey and having the location's two-year OSHA TRIR (total recordable incident rate) reflect results that are less than or equal to the Bureau of Labor Statistics annual report.
A certification review team (CRT) then will review the applicant location's written safety and health programs, inspect buildings and equipment and perform an assessment of the implementation and effectiveness of the location's safety and health programs. Finally, the team will interview the location's leadership as well as 5-10% of randomly-selected hourly employees.
After receiving a quality assurance (QA) manual that documents that the location is meeting all program requirements, the CRT will review the location's safety and health documents and schedule an on-site evaluation. The CRT then will submit a report to TRSA in which they will either approve or deny the certification. However, all locations may go through an appeal process in cases of rejection. The new certification program is slated for rollout in January 2020.
TRSA has an on-demand learning library that will let you "live stream" all the association's webinars, including this latest edition. TRSA members can purchase webinars, and other training and educational resources at a reduced member price. Click here to access the safety certification webinar. For other educational resources, visit www.trsa.org/ondemand.