Alsco Building New Mixed Laundry in Houston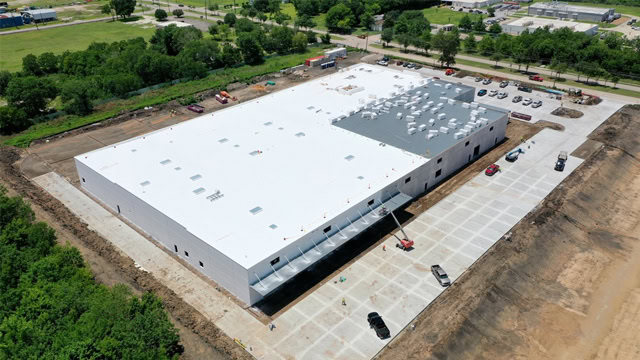 Alsco Inc. recently announced the construction of a new state-of-the-art processing facility in Houston that will employ 200 people and include more than 95,000 square feet of advanced improvements. The new facility comprises cutting‐edge technology to reduce Alsco's impact on the environment. This includes a ceramic-filtration system that promotes water savings and energy reduction by allowing the plant to reuse approximately 70% of its water, according to a news release.
"The new facility is dedicated to an optimized processing space, allowing us to better serve our customers, employees and the surrounding community," said Pelham Chastang, Alsco regional manager. The new facility will serve the greater Houston area, allowing Alsco to keep pace with the expected growth in the metropolitan area.
"With 11 laundry facilities throughout Texas, Alsco continues to invest in Texas by building this new advanced mixed laundry facility," said Ben Fox, director of sales and marketing. Alsco provides table linens, towels and apron cleaning services to many restaurants in the Houston market; in addition, they provide hygienically clean uniforms to healthcare facilities and industrial businesses like automotive dealerships, the release noted.
Alsco's current facility is nestled between the historic neighborhoods of Upper Kirby and Montrose, where it has operated for more than 72 years. The property is being marketed for sale by Cushman & Wakefield of Texas Inc. as Alsco prepares to transition to its new location.
To read the full release, click here.