Alsco Equips RSRs with New High-Vis Apparel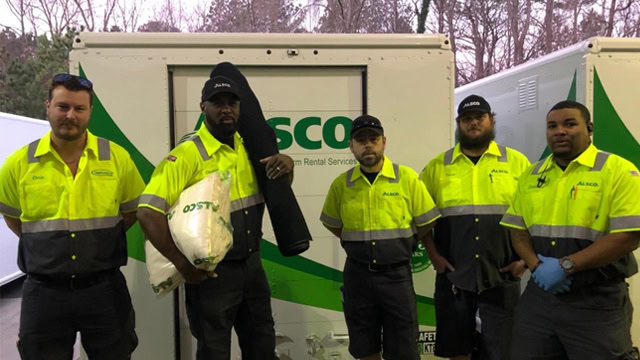 Starting this month, Alsco's route sales representatives (RSRs) will have a brand-new and safer look. With Alsco representatives in and out of their vehicles near traffic zones every day visiting the company's 350,000 customers, their safety is the company's top concern, according to a news release.
To ensure Alsco is leading the way in employee safety, the company is replacing the traditional Alsco-branded uniforms their RSRs currently wear with a high-visibility, ripstop work shirt made by Red Kap. These Type R, Class 2 work shirts will have front and back reflective striping in fluorescent yellow with a color-block to keep Alsco RSRs highly visible throughout their workday.
Intended for use by personnel exposed to vehicular traffic, the high-visibility materials required in this Type R, Class 2 garment help motorists distinguish between a human and an inanimate object. This will help Alsco RSRs be more visible to motorists as they get in and out of their trucks on their delivery routes.
"At Alsco we want to lead the way in employee safety, and most importantly, we want to lead by example," said Jim Ginnetti, vice president of Alsco's North American Division. "These uniforms not only provide high levels of safety to the most visible employees of our company, but they look great as well."
Alsco will not only be leading the way in providing its employees with these new high-visibility uniforms, but also adding this same safety uniform line to their product offering for customers across North America.