Annual Conference Speaker: Systematizing Sales Strategies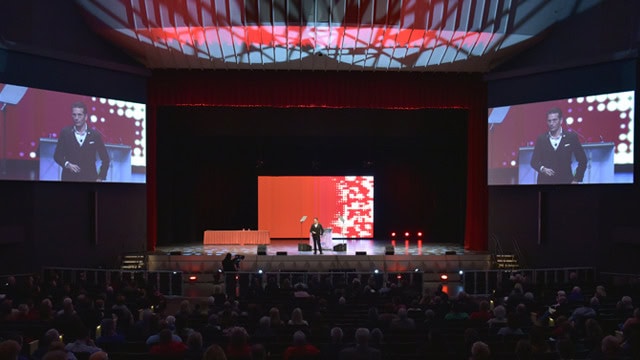 Editor's Note: Shawn Rhodes is the author of the article below, which is the first in a three-part series. Rhodes will lead a breakout session on sales strategies during TRSA's Annual Conference this Sept. 13-15. His talk is titled "Bulletproof Selling: Building Sales Systems in the Textile Rental Industry." Click here to learn more or click here to register for the conference.
Salespeople know what got them to where they are today. Yet salespeople and their leaders often struggle to determine what they should be training their people on when there are an unlimited number of options available. Training has to be relevant and immediately applicable if we're going to get salespeople engaged, and that's a challenge in and of itself.
That's why we sat down with George Hamilton, a salesman with Flexe. He leverages his experience as a former U.S. Army artillery officer to ensure that the salespeople on his team receive training that helps them with what they need to succeed.
Since we're trimming hope from our sales strategy, we'll use the acronym TRIM to guide us through creating a system with a trigger, ensuring that it's repeatable, building in ways to improve it, and of course, ensuring that it's measurable and getting us results.
T – Trigger: Hamilton says the trigger for a training system needs to be executed "yesterday." Because most sales teams wait too long for training, it's critical for Bulletproof salespeople to assess their teams to discover that they need training in one of two ways:
Where in your pipeline are you experiencing challenges? If you're not meeting your numbers, find out where in your funnel you need to improve. That will tell you where training needs to occur.
If you are meeting your goals, examine where the weakest place in your pipeline is. Where are the small gaps you have now that could expand unexpectedly and cause problems later on?
Once you know what issues are occurring or might occur that could affect results, you'll know what to train your people on. Hamilton recommends setting aside time each month for training, even if the topic of the training changes from month to month.
R – Repeatable: To ensure that you're using a consistent process to regularly up-level your salespeople's skillsets (or your own), Hamilton says to clarify and communicate the problem you're trying to solve. Without that, your training won't yield great results. Once it is defined, communicate it to your team along with why it's important for their performance.
Next, walk through what the objective is, why it matters, how to apply it, and give your folks a cheat sheet that allows them to have a top line on what you expect them to execute. At this point, dry run each member of the team in a way that revenue won't be on the line and ensure that they can execute the new skill at a minimal level.
Whether you're training folks on the use of a script to deploy on prospects or a behind-the-scenes process to help them be more consistent in how they sell, have a consistent process to train folks so they'll know what to expect at future training classes, and let them know they will be assessed on how well the training works.
I – Improvable: Improving a training system comes in two ways, according to Hamilton. First, talk to team members in an informal way and ask them if the training was effective, making sure to capture what they liked and didn't like about the training and its results. Second, Hamilton says to bring in team members from other departments like marketing or customer support and get their feedback on the training to ensure that you're incorporating the latest changes from your prospects' industries in your training.
M – Measurable: In addition to measuring whether the initial challenge or weak spot you built the training to address has improved, Hamilton says you can also measure whether the quality of the prospects in your territory is improving (an early leading indicator of future sales). Training should positively impact every area of your sales cycle from the point that training touches prospects to the point of sale and beyond).