Aramark, Cintas Get Top Uniform Awards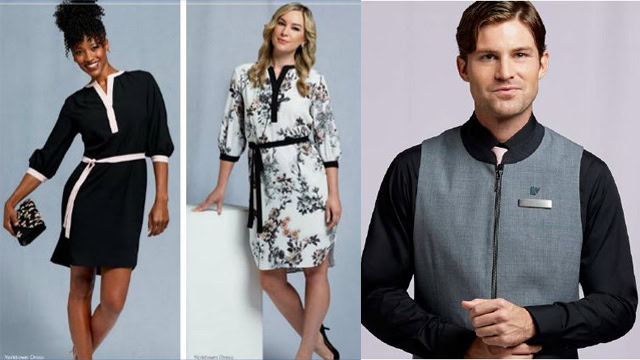 TRSA operator members Aramark and Cintas were among the winners of the 2020 Image of the Year (IOY) Award® competition, an annual program that recognizes the most fashionable, forward-thinking and innovative commercial apparel designs and the businesses that wear them, according to a news release.
The Design Collective by Cintas took home three honors for its apparel for J.W. Marriott, Palms Casino Resort and UCI Health. Aramark Uniform Services was recognized for its uniform design for United Parcel Service (UPS).
Other winners include:
Alaska Airlines, created by Unisync Group Ltd. and Luly Yang
C. Coconut Grove, created by J.A. Uniforms
Hagrid's Magical Creatures Motorbike Adventure, created by Universal Orlando
Bigfire, created by Universal Orlando
Chase Bank, created by Lands' End Business Outfitters
Huntington Bank, created by Twin Hill
Two winners tied for the "Best of the Best" award: J.W. Marriott and Alaska Airlines. "Best of the Best" co-winner J.W. Marriott wanted a wardrobe that was elegant and added to their brand story, the release noted. Working with Design Collective by Cintas, they chose easy care, yet luxurious fabrics that provide associates with the flexibility to mix, match and merchandise the garments within their job function. Colors were inspired by the J.W. Brand color palette – neutral greys with accents of a warm blush.
For more than four decades, the National Association of Uniform Manufacturers and Distributors' Image of the Year Award® Competition has honored uniform manufacturers, distributors and end users. A planned awards dinner was canceled due to the COVID-19 pandemic, and there was talk about scrapping the entire program until 2021, but that was eventually reconsidered, the release said.
To read the full release, click here.