Aramark Names New CEO, Board Members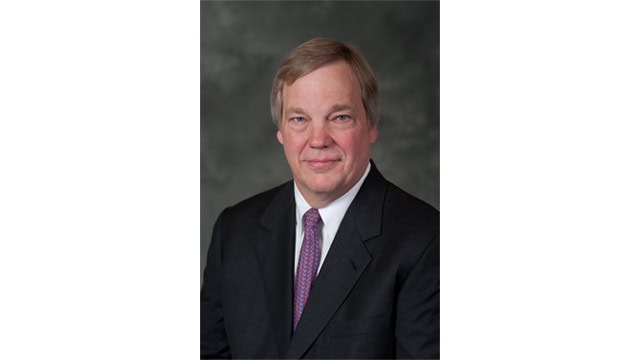 Aramark Corp., Philadelphia, announced today that John J. Zillmer, a proven executive with a track record of driving market-leading business results, will return to the company as CEO, effective immediately. He also will become a member of the company's board of directors, according to a news release.
A respected business leader for more than three decades, Zillmer previously spent 18 years at Aramark. Under his leadership as president of Global Food & Support Services, Aramark experienced significant growth, ultimately becoming the largest food-management provider in North America. Following his prior tenure at the company, Zillmer served as chairman and CEO of Allied Waste Industries where his transformation of Allied Waste became an industry benchmark. Zillmer also led Univar, a global chemical and ingredients distributor, as CEO and executive chairman, where he advanced corporate culture and drove substantial operational improvements.
"I am extremely excited about the opportunity to rejoin Aramark at such a dynamic time in the company's history," Zillmer said. "I look forward to working closely with the board and the Aramark team to drive growth and value for our employees, customers, partners and shareholders."
Five new independent directors will join the board. Susan Cameron, former chairman and CEO of Reynolds American Inc.; Karen King, former executive vice president and chief field officer of McDonald's Corp.; and Art Winkleblack, former executive vice president and CFO of H.J. Heinz Co. will join immediately; and Greg Creed, current CEO of Yum! Brands Inc. whom the Board will nominate and recommend for election to the company's board at Aramark's 2020 Annual Meeting. In addition, Paul Hilal, founder and CEO of Mantle Ridge LP, the company's largest shareholder, will become vice chairman. Aramark's current non-executive chairman, Stephen Sadove, will remain as chairman of the board.
Four existing Aramark directors, Pierre-Olivier Beckers-Vieujant, Lisa Bisaccia, Patricia Morrison and John Quelch, have retired from the board effective as of the appointment of the new directors. Aramark's board will include 11 directors following the election of Greg Creed at the company's 2020 Annual Meeting. The office of the chairman has been dissolved.
"John Zillmer is an outstanding leader with a proven record of accelerating business performance and fostering a strong corporate culture. We are thrilled he is returning to lead Aramark as CEO," Sadove said. "Additionally, we appreciate Mantle Ridge's thoughtful approach to the long-term success of Aramark and welcome this opportunity to partner with Paul Hilal, a true owner-steward. I would also like to thank the retiring directors for their contributions and years of dedicated service, and to extend a welcome to the new directors, whom we are delighted are joining us."
Hilal added that, "I look forward to working closely with John, Steve and the board to further our common purpose: helping Aramark most fully realize its potential, and drive value for all of its stakeholders. I also want to thank the Aramark directors, including those departing the board, for the productive engagement that facilitated this positive outcome."
To read the full release, click here.