Bernstein Launches Laundry Consulting Firm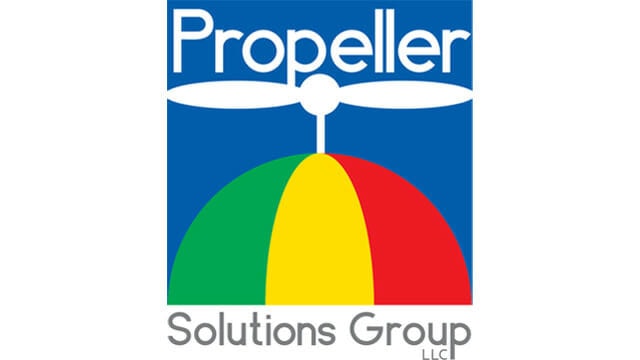 David Bernstein recently launched a new consulting firm, Propeller Solutions Group LLC, Park City, UT, offering services primarily to the laundry industry. Bernstein is returning to consulting after a five-year hiatus. During this time, he established and led Lapauw USA. The new firm will begin offering services immediately.
"I am honored and privileged to have led Lapauw USA, a company whose people and products I respect and admire, but when I identified an opportunity and a need for a new consulting firm, I had to pursue it," Bernstein said. "I have a passion for helping people and organizations reach their greatest potential through the services and training programs my experience, education and talent allow me to offer, and providing these services is something I have been missing ever since I left the consulting world five years ago."
In addition to his most recent position, Bernstein also has served the industry through leadership roles at Consolidated Laundry Machinery, the Uniform & Textile Services Association (UTSA), F-MATIC and Turn-Key Industrial Engineering Services. He has provided consulting to firms on five continents. A Lean Six Sigma-certified professional, Bernstein is known as an industry volunteer and advocate. He has received numerous industry awards, and served on several industry boards of directors and committees. He is a frequent and sought-after public speaker, and is a long-time faculty member at industry institutes and colleges.
"My intent in creating Propeller is for it to be the industry's premier provider of laundry engineering, training and consulting services, with the goal of helping our clients and their businesses reach new heights of revenue, profit, throughput and customer retention," Bernstein said. "This helps explain the company name. As for the logo, it is intended to be evocative, in a somewhat whimsical way, of my reputation for taking an analytical, data-driven, and some might say, 'nerdy,' approach to solutions. Over the next months, I will be adding to the Propeller team with like-minded individuals whose experiences and talents complement and supplement my own."
Among the services offered by the company at inception are facility design and engineering, process improvement, Lean Six Sigma and Lean Manufacturing consultation and implementation, and industrial engineering services such as time and motion studies, production standards development, capacity analysis, carbon footprint monitoring, and technology consulting. In addition to these services, the firm plans to offer training and consulting in the areas of sales and customer service, through both regular seminars and workshops around North America, as well as on-site customized programs tailored to each customer's individual needs.