Capital Improvements Without Capital – The CONSERVE Option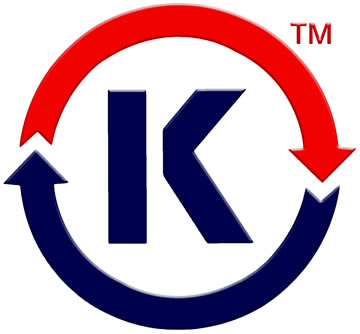 Among this week's news announced from the floor of the Clean Show in New Orleans is an innovative program from Kemco Systems that will allow laundry operators to install equipment that can recycle up to 90% of their water with zero capital investment.
You read that right.
In an interview with Kemco CEO Tom Vanden Heuvel, TRSA's Clean Show Daily learned about the company's rollout of CONSERVE, a program that delivers water recycling as a service, avoiding the need for operators to deploy capital budget to gain operational efficiency. The idea is simple, and it's one that has proven successful in other markets, however minimal activity in this area has taken place in commercial laundries. Until now.
Under CONSERVE, Kemco owns and maintains the equipment with limited support required from the plant for routine upkeep. With this arrangement the burden of ownership stays with the original equipment manufacturer and there are no up-front capital expenditures for the laundry. "CONSERVE is much more than a simple financial arrangement," Vanden Heuvel said. "It's all-inclusive, so the discussion includes all the costs of installation, equipment, and all operating expenses over the life cycle of the equipment. We try to take all of the load off of the operator."
Vanden Heuvel notes that in some cases operators that install complex systems for water recycling or other programs have trouble with upkeep, either due to a lack of expertise or turnover in maintenance staff. With CONSERVE, Kemco takes care of those issues in an effort to maximize uptime and the smooth running of the operation. "We are there regularly to be that steady hand at the wheel to support the operation," he said. "We look at this a lot differently than the laundry industry has looked at efficiency opportunities in the past. Energy services companies have operated similar kinds of programs in other industries for nearly 50 years, so we are simply bringing a proven business to this segment of the market.
"Many operators, and their customers, can benefit from the industry's highest quality of recycled water free of all viruses, bacteria, PFOA, PFOS and microplastics, all while meeting local compliance requirements and generating positive cash flow. It's a very compelling case," said Vanden Heuvel.
Laundry operators can expect more details shortly, but Vanden Heuvel said that CONSERVE is available right now. Details are available at booth No. 2965 and online.