Cintas' Grand Rapids Location Gets MIOSHA Award for Safe Operations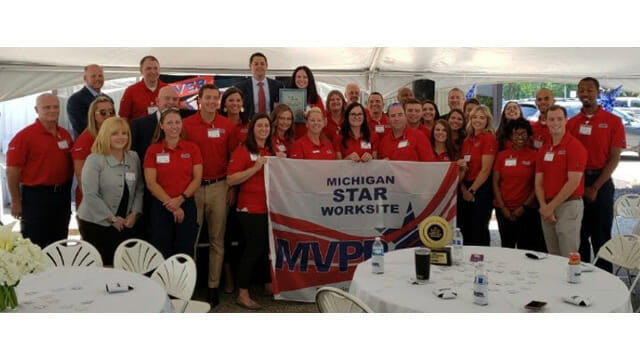 Cintas Corp.'s Grand Rapids, MI, location recently received the Michigan Voluntary Protection Program (MVPP) Star certification from the Michigan Occupational Safety and Health Administration (MIOSHA) for workplace safety and health excellence, according to a news release. The award was presented by MIOSHA Consultation Education and Training Director Nella Davis-Ray and was accepted by plant General Manager Jackie Nilson on behalf of all employees.
"MVPP means sending our partners home in the same condition – or better than how they came to work," Nilson said. "It also reiterates that safety is our number one priority."
In order to be recognized by MIOSHA, a company must demonstrate that the injury and illness rates for the last three calendar years are lower than the rates published for their respective North American Industrial Classification System (NAICS) code. Cintas' Grand Rapids is one of 29 companies in the state of Michigan with MVPP Star status.
Nationally, Cintas has been involved with the VPP program since 2010 and currently has more than 100 locations with a VPP certification. Cintas also participates in similar programs in Canada, Mexico and Honduras.
To read the full release, click here.