Cintas, Superior Win Multiple 'Image of the Year' Awards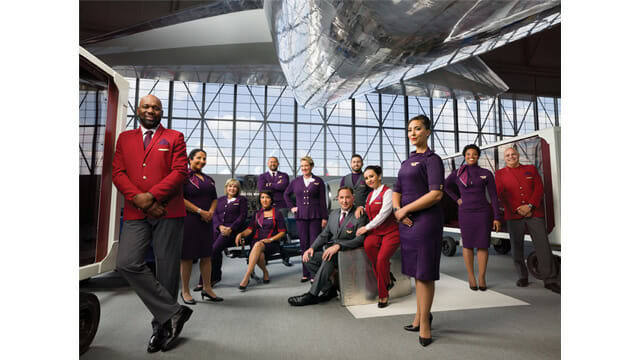 Cintas Corp., a company best known for its industrial uniform rental programs, is increasingly active in the hospitality-garment space – enough so that the Mason, OH-based company recently received four Image of the Year Awards® for its work in designing and producing workwear for hotel, casino and resort staff members, according to a news release. The Superior Group of Companies, Seminole, FL, also scored well at the NAUMD program, winning three awards.
The North American Association of Uniform Manufacturers and Distributors (NAUMD) recently announced the results of its yearly Image of the Year (IOY) awards during its Annual Convention in New Orleans.
Cintas received its awards in the following categories:
Gaming: MGM Springfield (MA), created by Cintas
Hotels – Single Location, Sea Island Resort (GA), created by Cintas
Hotels – Multiple Location, Hyatt Regency, created by Cintas
Transportation – Products, Republic Services, created by Cintas
TRSA member ImageFIRST – Healthcare Laundry Specialists based in King of Prussia, PA, also won an IOY award from the NAUMD, along with Superior. ImageFIRST/Superior were recognized in the Healthcare category. Superior was a co-winner of two other NAUMD awards, including
Best Garment Innovation – Function, with Carhartt Liberty Medical Uniforms; these garments include multiple pockets, pen slots, side vents and badge holders, plus enhanced breathability.
Best Fabric Innovation – with Wonder Tech; these scrubs help regulate body temperature, working to determine if the wearer needs warming or cooling.
The awards were presented on April 9, during the NAUMD's Annual Convention at the Hyatt Regency, New Orleans. The awards program dates back to 1978 and is designed to recognize apparel programs and the organizations, manufacturers and distributors that create them. Winning this award shows that these organizations have mastered the concept of fashion and function, using the best image and brand-projection planning, the release said.
"Apparel designs have a significant impact on how a customer views a business, and can make a substantial difference in customer retention, which is why so many companies are investing in programs that enhance their brands," said Steve Zalkin, NAUMD president. "The IOY awards recognize the businesses that have made employee appearance and guest satisfaction a priority to create a competitive edge in their markets."
Other award winners included:
Penn Emblem – Tied for an Innovation Award in the "Best Badge or Emblem Design" category. Penn was recognized for its Iowa State University Police Badge, which was created using PennFlex™, an enhanced alternative to traditional embellishments that can give uniforms a more contemporary look.
VF Workwear – Rachel Tate, business development manager, won a NAUMD Rising Star Award for her service as a "hands-on executive" who's always willing to take on challenges and delivers well-devised solutions that always keep customer needs at the forefront of her concerns.
The top award winner in the IOY competition was Delta Airlines/Lands' End Business Outfitters, which was named the winner of the NAUMD's "Best of the Best" award. The award-winning look, which features purple and red garments for flight attendants and ground personnel, was created by designer Zac Posen and manufactured by Lands' End with stretch fabric and stain resistance for ease of care and the comfort of airline staff members. Click here for details.