Clean Show – How to Make the Most of Your Time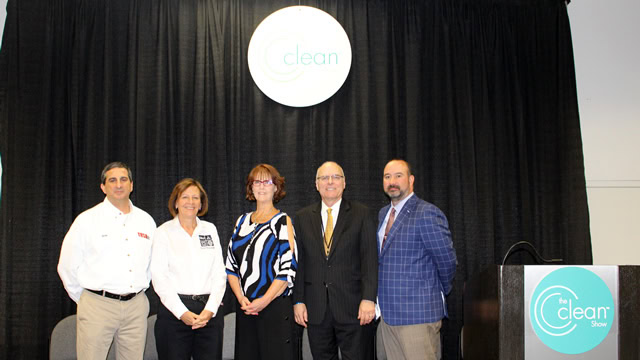 Editor's Note: This is an excerpt of an article by TRSA President & CEO Joseph Ricci that ran in the June issue of Textile Services magazine. Make sure you pick up a copy of the June magazine at the Clean Show in New Orleans and visit the TRSA booth (No. 1533) as well as the Textile Services booth (No. 4653).
The Clean Show provides an opportunity to discover new products and service innovations, learn about industry trends, connect with current suppliers and network with peers. With more than 200,000 square feet of booths and more than 400 vendors to visit, attending the Clean Show can be overwhelming. Here are a few tips to help maximize your time and get the best return on your investment.
PRE-SHOW
Attending and sending others to the Clean Show is a worthwhile investment if planned and coordinated properly. Develop a plan in advance that uses your time, and that of your co-workers, effectively. Your plan should include:
Identifying business challenges and defining your objectives.
Creating a "buying" team to attend Clean and assigning specific booths or objectives for each attendee.
Establishing a process for comparing and evaluating products and services.
Researching the Clean Show website to learn about exhibiting companies, educational program tracks and schedules, plus networking opportunities.
Pre-registering for the Clean Show to save time and money, as well as receiving pre-show news and information about events, new products and other information.
Scheduling appointments and preparing a plan to prioritize and map your route to ensure quality time with products and services that you most want to see.
Attending educational sessions and networking events.
DURING CLEAN
The floor is big; the days are long. Wear comfortable clothes and shoes. Here are tips for making the most of your time:
Review and revise your plan as necessary, but try to stick to your schedule. Flexibility is important, but if you've done a good job of prioritizing, maintaining your schedule is critical.
Network, network, network. Take advantage of the opportunity to re-connect with colleagues and meet new peers. You will more than likely find solutions and new business opportunities at receptions and other on-site events. The Clean Show is about linen, uniform and facility services people connecting with colleagues, brands, information and business solutions in ONE place.
Look for new "buzz words" and the latest in trends and best practices.
AFTER THE SHOW
Maintain the momentum post-Clean Show. The biggest mistake attendees make post-show is not continuing conversations and maintaining contacts. Here is how to get more from the June 20-23 Clean Show:
Organize information collected, follow up with companies you met and monitor post-show coverage for important news, products, services and trends that you may have missed.
Prepare and share a report that summarizes the opportunities, products and services.
These tips work for every attendee. Whether you're meeting new colleagues, potential partners or vendors, each contact matters. Only the Clean Show offers four days of professional development, events and interactive booths full of potential new relationships for linen, uniform and facility services professionals – Stronger Together!
JOSEPH RICCI
TRSA President & CEO