College-Tech School Scholarships Join Those for Institutes in TRERT Program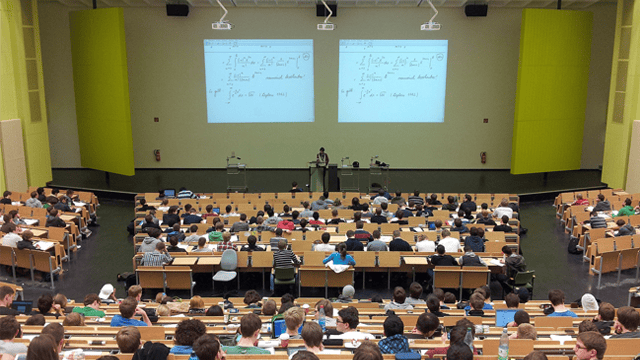 Full-time employees of a TRSA member company in good standing for three years, as well as their children and grandchildren, are eligible for the new Merit-based College/Technical Institution scholarship from TRSA's Textile Rental Education and Research Trust (TRERT).
Under this new program, the number of scholarships ($2,500 each) awarded each year will be based on the number of high quality applications received. These funds are dedicated for study at an accredited college, university or technical school. Eligible applicants can be anticipating freshman entry, have been previously accepted as a freshman or can be underclassmen continuing their education.
In addition to completing the webform application, applicants are required to submit supporting documents via email:
Full official academic transcripts from high school and any college, university or technical schools attended
Results of standardized tests if taken such as the SAT or ACT
Letter(s) from high school educator, i.e., principal, advisor, teacher, coach, etc. describing leadership qualities, extra-curricular activities and other relevant information
Selection criteria in priority order are academic achievement (including test scores), leadership qualities, and whether the applicant, upon graduation, plans to work in the linen, uniform and facility services industry and is pursuing a course of study for that purpose. Applications are due April 30.
TRERT also has a TRSA Institutes scholarship program that covers the academic cost of attending TRSA's:
58th Annual Executive Management Institute (EMI) and 33rd Annual Professional Management Institute (PMI), Aug. 6-10, University of Maryland, College Park
30th Annual Maintenance Management Institute (MMI), Sept. 26-28, Embassy Suites O'Hare, Rosemont, IL
Applications for these scholarships are due June 30.
Click here for applications and detailed requirements for both programs.