Coming in February … Operator Water-Saving Strategies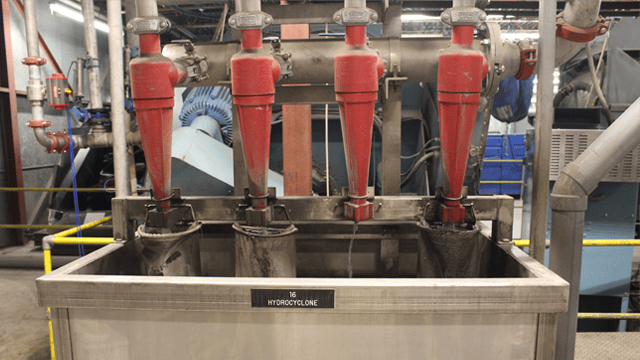 In February's Textile Services magazine, we'll offer an overview of three companies' efforts to conserve water. Common goals include ensuring compliance with local regulations, while lowering utility costs and promoting sustainability.
These three companies operate in different markets across North America, from San Bernardino, CA; to Winnipeg, Manitoba, Canada; and Atlanta. Below are highlights from the article, titled "Why Recycle? … Operators Outline Strategies for Saving Water." The article tells how each company has worked with vendors to overcome a range of challenges in saving water, while reducing effluent waste and benefiting the environment. For one company, Quintex, a family-owned industrial operator in Winnipeg, the primary motivation is environmental conservation.
"We want to be green," says President and third-generation owner David Quinton, whose company has made major strides on conservation with ceramic-filtration equipment and a reverse-osmosis system from Kemco Systems Inc. "This was a big step for us, but we thought 'The sooner the better.' So yes, we're happy we did it. We think it's important, environmentally, for our company. We try to show it's green."
Installed in 2016, the recycling system enables Quintex to recycle roughly 85% of its wastewater. While the outlay for the system was high and the payback – complicated by the low exchange rate for the Canadian dollar on U.S.-made equipment, is gradual – the company is nonetheless satisfied because it's advancing its sustainability goals.
A second company profiled in the article, United Hospitality Services (UHS) located in the Atlanta suburb of Austell, GA, confronted a far-different challenge in its need to conserve water. In essence, metro Atlanta has grown so rapidly in recent years that wastewater treatment facilities haven't kept pace with demand. As a commercial user, that meant that UHS faced the prospect of serious financial penalties if it discharged more than a set amount of wastewater to Cobb County, GA, authorities. "If our effluent runs above 33,000 gallons per day, we were charged $7.25 per gallon," said President and CEO Phil Sharpe. This hard reality moved UHS, a hotel launderer with limited in-house expertise, to turn to an outside vendor to manage its use and treatment of water. "Basically what they did was for every gallon of water that they recycled for us, it was metered," Sharpe says. "So they would charge us for water, just like the city would. Obviously, this reduced the amount of water that we buy from the city." The water vendor uses modern water-filtration and recycling systems on-site, and shares information on daily-use rates with UHS, he says.
While UHS's experience of water issues is unusual, the third operator profiled in the article faced a situation that's familiar to many commercial launderers – especially those in the far western U.S: the need to conserve water due to resource scarcity. Harry Kertenian, owner/CFO of Magic Laundry Services Inc., Montebello, CA. wanted to open a new hospitality laundry 60-plus miles from the coast that could service hotels and resorts in greater Los Angeles/San Diego. The problem was water. "If you're going to go out and build a new laundry, it's almost impossible," he says, speaking of the need to limit one's demand for water in Southern California. So what's an operator to do? Go extreme on conservation. Like Quintex, Magic has installed a ceramic filtration and RO system from Kemco. Kertenian says this will allow him to reuse 80%-85% of the water used for washing. But Magic's new laundry goes even further. They save on utility costs by effectively working "off the grid" in terms of water use. How? Magic will access an on-site well that will not only meet its needs for washing, but it comes out naturally heated to 95°F by underground geothermal energy. It's also naturally free of mineral hardness, he says. "We're going to probably be the only laundry in California that has its own underground water," Kertenian says. "So we're not going to rely on any municipalities. Basically, we're going to pull our own water from the well that only has a few users and they're licensed users in our area." Test washing at the new plant is expected to begin next month. Click here for a sneak preview of the full article in February's Textile Services.