Committees to Hold High-Level Meetings at Legislative Conf.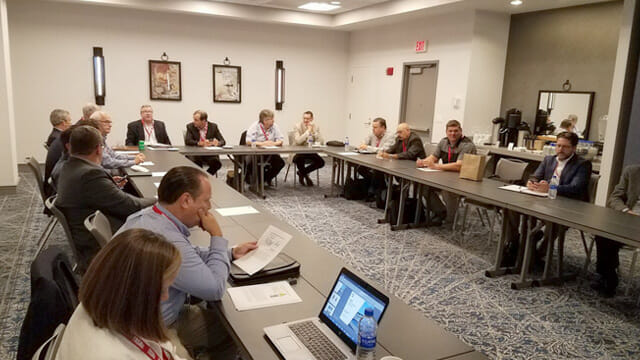 TRSA will kick off its 12th Annual Legislative Conference & Annual Industry Awards with committee meetings that will allow industry leaders to assemble in Alexandria, VA, to set committee goals and agendas for 2022. In addition to convening with their fellow committee members to discuss key industry issues, attendees also will get the opportunity to prepare a unified message for legislators.
All Legislative Conference attendees that are TRSA members are invited to join any committee meeting they are interested in, providing the opportunity to learn more about committees and become engaged. TRSA committee or task force members continue to prove their commitment to the industry by volunteering their time, talents and ideas, benefiting TRSA and the linen, uniform and facility services industry while expanding their network.
Participating in TRSA committees maximizes your membership value by prompting TRSA to act on the operational and management issues that benefit you most. Click here to learn more about TRSA committees.
Wednesday, March 30
Committee Meetings Block 1: 12-2 p.m. EST
• Education
• Healthcare
• Hospitality/F&B
• Human Resources
• Marketing & Sales
Committee Meetings Block 2: 2-4 p.m. EST
• Environmental
• Safety
• Industrial, Uniform & Workwear
• Diversity, Equity and Inclusion
For more information and to register for the 12th Annual Legislative Conference & Annual Industry Awards, visit www.trsa.org/legcon. The event will begin on March 29 with a Supplier Partner Workshop. Click here for more information on the workshop.