Company Growth Leads to Promotions at CITY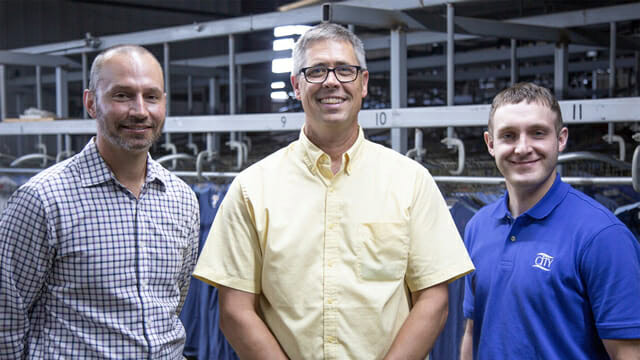 The overall growth of CITY | Clean and Simple, Oelwein, IA, recently led to the creation of a new executive position. Ken Schnor was promoted to the company's director of operations, according to a news release.
"Ken Schnor, formerly our service manager, is being promoted to the newly created position of director of operations," said Colin Wetlaufer, president of CITY. "Now our service, production, stockroom, and maintenance departments will all report to Ken, and that streamlines our communication processes."
Schnor's key role will be to provide a better service for CITY's clients by simplifying CITY's communication and decision-making process internally so changes can be made in a more responsive and efficient manner. Schnor will now oversee four departments: production, stockroom, maintenance and service.
"I treat our customers like family and when someone is family, you tend to work harder for them and care more about the business," Schnor said. "It's exciting: CITY's growth, the new position; I'm looking forward to further improving our service."
Schnor has a diverse background in production management and more than 20 years of service at CITY as a route service representative, district manager and service manager.
The restructure led to the promotion of Corey Ruff as well. Ruff, who has been with CITY for 13 years, has been promoted from district manager to service manager. Alex Wedgeworth, a route service representative, has advanced to district manager.
"Our people are CITY's best asset," Wetlaufer said. "We are going to continue to be here for the long haul, and we are working on the next 100 years."