Could Outsourcing Maintenance Prolong Machine Life?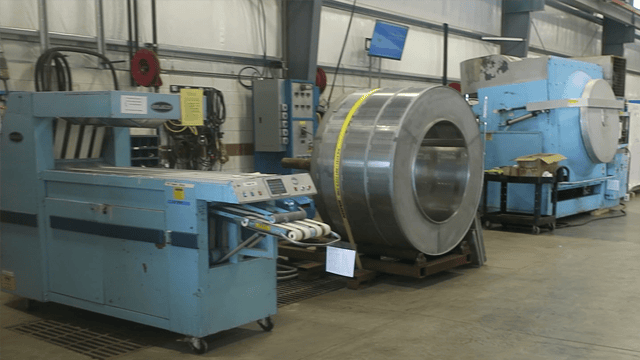 As outsourced laundries continue to face difficulties recruiting maintenance and engineering personnel, these operators face the same fundamental proposition that they ask their customers to consider about doing their own linen or uniforms: go outside your organization for the expertise you need. TRSA conversations with operators and exhibitors at the Clean Show confirmed the growing popularity of this practice.
Equipment manufacturers have long provided this service; they found it exacerbated by COVID-19. Their technicians install and set up new equipment and operators often call on them to help with regular maintenance. They can assign engineers to specialize in either. If faced with a rush of installations, however, service technicians could be pressed into handling these, observes Brian Cohen, president, TheLaundryList.com, Calabasas, CA.
His company, best known for leading North America in sales of used industrial laundry machinery, foresees growing demand for such services. Already handling plant design and installations, TheLaundryList.com is expanding staff to provide more ongoing support for laundries in engineering, in addition to the service needed for used machinery.
Laundries face the same competition with Amazon for maintenance personnel as for operators of laundry equipment, he observed, having lost two of his own staff to the online giant in Las Vegas. "Amazon is raiding the industry. They need engineers to handle their automation. When they test laundry engineers for these jobs, they're off the charts in the skill set needed for the work." He's heard of the same happening in other states.
In addition, laundry is not an easy engineering job. "It's a very sophisticated technical industry because you are battling to find pennies," he observed. "You need people who have been in the trenches."
Cohen trains technicians to handle the industry's variety of machinery types and brands of equipment, noting that each may require somewhat different approaches to troubleshooting. He's concerned about retaining staff that he knows will be quite busy, perhaps with lengthy travel schedules. He places a premium on treating employees like family, including recognizing what incentives they personally value, viewing this as a priority in retaining them.
More outsourcing of machine maintenance could make this function more effective than before. Expanding maintenance could promote machine life and make used machinery more valuable today, at a time when its value has already grown due to supply difficulties and inflation. That's good news for equipment manufacturers selling new machines, he points out, as this can fuel a greater price differential between used/refurbished and new.