COVID-19 Could Fuel a Comeback for Healthcare Reusables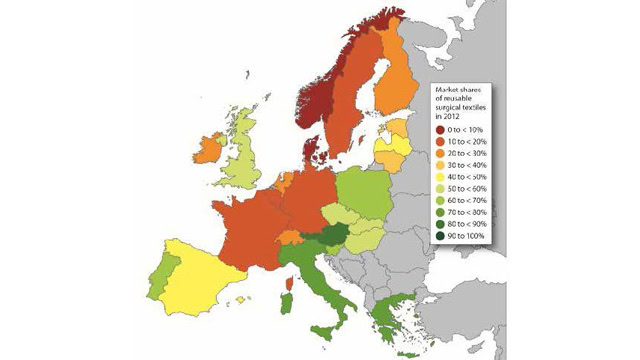 Amid the widespread shortages of personal protective equipment (PPE) reported by hospitals during the COVID-19 pandemic, a policy shift that could benefit commercial laundries going forward is an effort to diversify the healthcare supply chain to include more reusable PPE, such as reusable isolation gowns.
Several operators and industry thought leaders comment on this emerging trend in a forthcoming article in July's Textile Services magazine. One source quoted in the article, Liz Remillong, division vice president, Crothall Healthcare, Phoenix, says that she's "cautiously optimistic" that the problems that healthcare workers have experienced due to shortages of disposable PPE – imported mainly from the Far East – could convince hospital administrators to alter their buying matrix.
If hospitals shift to a greater mix of reusable and disposable PPE, it will pose challenges in terms of making sure that staff know the difference between the two types of goods. "If you try to mix product in a specific area or department, a laundry is either going to get a whole bunch of disposables, or a whole bunch of reusables are going in the trash," Remillong said. Another issue is costs. She hopes that the vast sums hospitals have paid to airlift in disposable gowns from Asia due to critical shortages during the pandemic will give them a better understanding of the value and versatility of reusable goods, beyond a discussion centered solely on costs.
Click here for a sneak preview of a PDF version of July's article titled, "Remember COVID-19 – Pandemic PPE Shortages Bolster Case for Reusables."