COVID-19 & Hotel OPLs – Outsourcing Opportunity?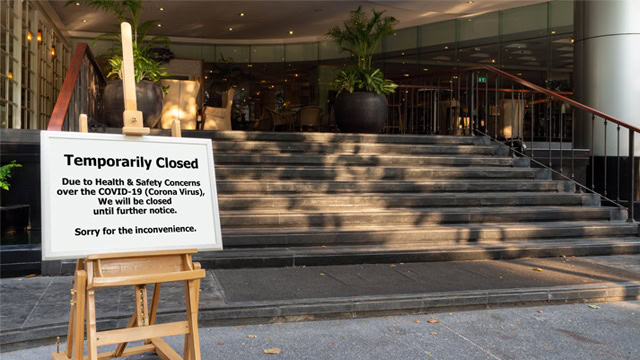 As hotels see increased occupancy from summer vacationers, particularly in markets like Florida and Southern California, one question facing hotel managers is whether or not to continue operating their on-premise laundries (OPLs). A decision to shutter OPLs – even if temporarily – due to cost or health concerns stemming from the pandemic, creates the potential for outsourcing to hospitality launderers, according to several operators contacted by Textile Services Weekly.
"Right now, every hotel is concerned about safe operations and how to achieve the highest possible standard of sanitization," said Angel Pis-Dudot, president of Hotelier Linen Services in Florida.  "As a result, I am seeing an increase in interest in outsourcing, even with properties who previously either wanted to stay with the familiarity of their in-house operations or were focused only on potential cost savings in labor, capital expenditures and the ability to use their laundry spaces for something else. Many are realizing, when it comes to their laundry operations, the answer is they cannot do this in small spaces in-house in a cost-effective way without compromising safety, social distancing or hygiene."
Another Florida operator, Pablo Lucchesi, managing partner, Crown Linen LLC, Miami, offered a guarded assessment of the move to shut down OPLs in the wake of the pandemic. "We have seen a few instances where hotels have decided to close their OPLs and outsource," Lucchesi said. "However, I would stop short of calling this a clear trend. In any case, the benefits of outsourcing are even more significant in a low-occupancy environment and that is what we are trying to convey to prospects."
Harry Kertenian, CFO/owner of Magic Laundry Services (MLS), Montebello, CA, said that while he's not seen a rush by hotels to outsource laundry (many in his market have already done so) his LA-area company has picked up some extra business from hotels that have – for now at least – suspended the operation of their OPLs. "No one wants to reopen the laundry as they're too slow," said Kertenian, who also chairs TRSA's Hospitality Committee. "We are servicing three hotels that just shut down their laundry, and we are speaking to several more that are evaluating a shut down. Will they open back up when they get busier? We will do our best to impress them and show them that outsourcing is the better way."
Kertenian added that business is so slow at the hotels whose OPLs he's now servicing, that MLS route service reps only go there once a week. However, he nonetheless characterized the shift as a good sign, or a "light at the end of the tunnel." The recent closures of OPLs follows a dramatic downturn in hospitality business that began in mid-March with mandated shutdowns triggered by high rates of COVID-19 infections across North America. While most hotels have now reopened, in some areas in California and elsewhere, local authorities have limited hotels to a maximum 50% occupancy. In any event, the American Hotel & Lodging Association, citing research from STR Inc., a hospitality data marketing firm, says that as of July 30 more than half of U.S. hotel rooms were unoccupied.
Steve Miller, a consultant with Linen-Laundry Management Consultants, Victor Kramer Co., a division of Crothall Laundry Services, described the situation facing hotels with OPLs as a "mixed bag." He says he's working on two projects in Florida with hotels that are seeking to refurbish their OPLs during this slow period. Another, large multibrand hotel group in California that he's working with is doing just the opposite – seizing on the slowdown as an opportunity to close its OPLs and outsource.
The bottom line is that the pandemic has focused hotels' attention on taking action now because their financial position has weakened dramatically. "Much like the restaurant business, there are and will be more closings and only the strongest (hotels) will survive," Miller said. "There have always been valid arguments for each option (OPL or outsourcing) and much depends upon the type of property and the market that it is in, among other factors.  What has changed is the urgency to find savings is more acute than ever as the industry is in survival mode."