COVID-19 Side Effect – Heightened Laundry M&As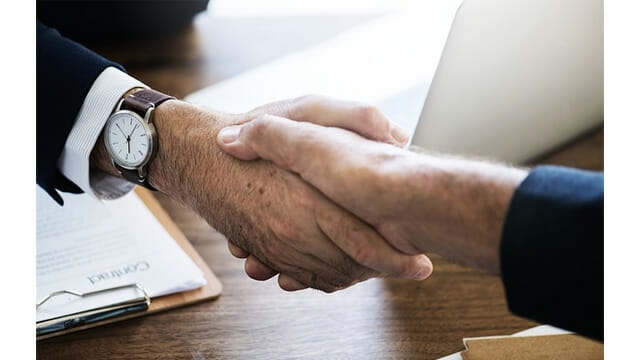 Factors ranging from pent-up demand going back to the onset of the COVID-19 lockdowns to concerns about tax hikes, labor shortages and the precarious state of the hospitality and restaurant industries, have fueled a recent uptick in laundry mergers and acquisitions (M&As), according to three consultants who work with both buyers and sellers of laundries.
"There are various reasons for people to sell their business, so there is no specific overriding factor," says Jim Gutheim, president, James Gutheim & Associates Inc., Encino, CA. "However, many people felt that the Biden administration could increase taxes in 2022 and the assumption was 'If I'm going to sell, I might as well sell this year.' Additionally, there's the COVID factor which is influencing people's decisions. As one seller told me, 'This is the most difficult year I've had in the last 35 years I've been in business.'"
Ted Goldstock, a Bethesda, MD-based attorney who also advises clients looking at buying or selling laundries, notes that those companies whose customer bases are dominated by restaurants or hotels, are particularly vulnerable. "The pandemic, which is now beginning its third year, has severely impacted the hospitality industry," says Goldstock, whose late father Harvey was a longtime operator who served on TRSA's Board of Directors. "The more heavily dependent a textile supplier is on restaurants and hotels, the more dramatic the impact has been. The combination of COVID disruptions, supply-chain challenges, labor shortages and wage pressures has overwhelmed many companies." As the U.S. economy has stabilized amid the distribution of COVID vaccines, government aid has largely dried up. "There are no more government bailouts to collect, so many smaller companies are making the sensible decision to sell, rather than continue to struggle," Goldstock said.
A third consultant, Mark Kowalski, managing partner for Envise Partners, Plymouth, MN, says most operators thinking of selling now were doing so before the pandemic. Now, however, conditions have improved to the point where it makes sense to move forward. "There is a flurry of activity," says Kowalksi, who previously was vice president of finance for AmeriPride Services, prior to its acquisition by Aramark. "I think some people thought about the potential tax implications of what the new administration was saying. But at the end of the day, that didn't matter as much. I think people that wanted to exit were people that wanted to exit anyway."
For larger or more diversified companies, including those focused on healthcare or industrial uniforms, the M&A surge offers a chance to grow their market share quickly. "Larger, growth-oriented companies are struggling to make up for lost ground," Goldstock says. "They see buying small competitors as the only path to continued growth." What's more, he adds that healthcare and industrial operators generally speaking haven't suffered as much economically as their counterparts in hospitality. Gutheim says larger companies are willing to accept a longer payback on their investment in order to seize the opportunity to expand now. "The large companies are always looking at the long-term benefits," he says. "It doesn't really matter that their payback is a year or two longer than they would prefer."
Finally, given the pressures facing independents – especially those serving hotels or restaurants, it's fair to ask: Can they survive? Kowalski answers – unequivocally – yes. "I think what you're going to find is the people that want to stay in it are going to stay in it," he says. "I see no reason why a single-plant, independent that is very tuned into their market, knows exactly what they're good at, takes care of their customers … can't exist indefinitely."