COVID-19 – Tips for Keeping Employees Safe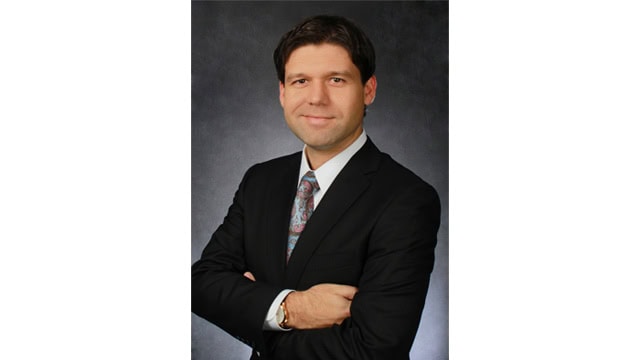 Karl Fillip II, COO of NOVO Health Services, Atlanta, recently took questions from Textile Services Weekly on steps his company's taking at its 11 facilities, located mainly across the U.S. South and Midwest, to protect employees from the coronavirus, aka, COVID-19. Fillip's company also was recognized recently with a SafeTRSA Award for excellence in incident prevention. His responses to our questions appear below.
Has the production mix changed much since the COVID-19 crisis took hold in early March? If so, how?
We have not seen any major changes to our core product mix, but overall volumes are down. This is partially related to clinics closing down and also the main hospitals freeing up capacity for the potential surge in COVID-19 patients. Overall, we are seeing a spike in demand for reusable PPE such as isolation gowns and reusable face masks.
Are you now taking any special measures to handle linens that might have COVID-19 residues on them?
Out of an abundance of caution, we started bagging the linen separately as we saw how fast the virus was spreading. Based on further guidance from the CDC and TRSA, we have ended this practice as we believe our standard operating procedures adequately address the risk related to COVID-19-contaminated linen. We believe the greater risk is from spreading the virus from person to person in our plants. As such, our primary focus is on hygiene and social distancing in our facilities. We have assigned Hygiene Advocates at all of our facilities whose sole responsibility is to monitor best practices for hygiene and social distancing in our plants. We have also rolled out thermometers to each plant, so we can ensure that no one comes to work with a fever and we have issued new policies around PTO (paid time off) and paid leave for anyone who tests positive for the virus.
Are you providing disposable items to hospitals as well as reusable goods?
We are providing both disposable and reusable (items), but are seeing a major surge in demand for reusables as those are seen as more sustainable in the current environment. We are also looking into ways our sterilizers at the SRI side of our business can help with the current environment. An article recently published in Georgia Health News speaks to the surge in reusables (click here for details).
Are you seeing a large influx of soiled linens from COVID-19 cases?
We have seen the amount of COVID-19 contaminated linen increase over the past few weeks, but still it is overall a low percentage of our volume.
Have any staff members come down with the virus?
Companywide we have only had one person confirmed with the virus and that was three weeks ago. The associate had not been to work in over a week when diagnosed, and it does not appear to have spread to anyone else in our organization.
Has NOVO implemented any other COVID-19 screening efforts in the soil area or elsewhere in the plant?
We have added a checklist for associates to self-diagnose and for managers to identify anyone potentially showing symptoms of the virus. We have also rolled out the thermometers as noted above.
Do you anticipate much greater demand for healthcare textiles in the coming weeks to deal with COVID-19 cases?
Ideally our nation's efforts will be successful and we will flatten the curve. If this happens, we suspect our volumes will be depressed for the next 2-3 months. This would be the ideal scenario as it will get our country back to normal the fastest. If attempts to flatten the curve are unsuccessful, then we expect our volumes to spike in the next 3-4 weeks. We are hoping for the best, but planning for the worst to make sure we are ready to handle the surge.