COVID Commentary – The Undeniable Strength of Our Industry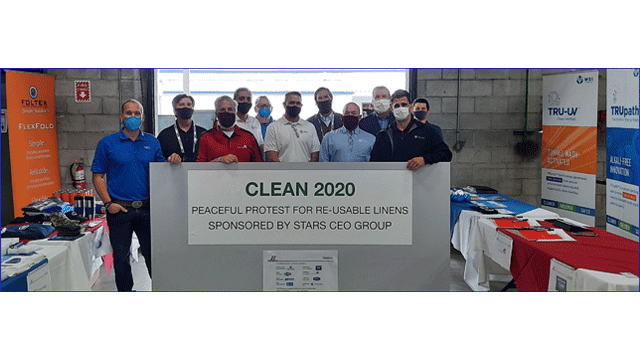 The year 2020 may have been one of the most difficult in modern history. The pandemic, civil unrest, our IT infrastructure being attacked by axis powers. … So many engines of economic destruction that we, as businesses, had so little control of.
Sure, we fought the pandemic with PPE and alcohol (both sanitizing and evening-stress relief). Boarding up windows in the communities we love and support. Paying bitcoin ransoms for a simple code to restore access to our data. We did all these things to try to keep our employees working, while clinging to hope for a return to pre-pandemic norms.
While the beginning of this New Year had me thinking 2020 2.0, a lot of indicators are showing that to be false thinking. The second round of PPP was certainly welcome help for many laundries, allowing us to keep good employees on the payroll, and even finish some lipstick projects, like paint and deep cleaning. Many states now are aggressively reopening, and most states are at least trying to let restaurants and gyms get back to a 50% level. This will allow our customers and our industry to continue to creep back into the black.
With all of this said, I have benefitted from so many people in this industry during these uncertain times. I work for great owners that have been as proactive as possible to navigate this storm, and I have kept my position. My best vendors still reach out to me, asking if they can help, and generally letting me know they have no intentions of walking away. My parallels at competing companies. … We keep in touch and offer support.
So many decades of deep players in this industry, as well as some of us newer players, still share a passion, a commitment, and a love of this industry. We are a social group, for sure. Zoom works, for now, but three major cities would sorely miss our presence for Clean. Texcare International is coming to Frankfurt in November (Nov. 27-Dec. 1)?! I'm considering the trip as a vacation, personally.
In late 2020, this TRSA member laundry, Superior Linen Service (Tacoma, WA), hosted a "protest" of sorts. We nicknamed it Clean 2020, but its true purpose was for the STARS CEO group to get together for their quarterly meeting, and for our vendors to have the opportunity to share what they do for us with our cost group. This was a legal protest in support of reusable linens.
The cost group consists of 10 laundries, from across the U.S.; Braun, Crown, Metro, Model; TLC Linens, Nevada/Montana; Servall, United, Vogue, and, of course, Superior.
The vendors represented included Foltex USA, Brim, Felins, Ellis, Leonard Automatics, Colmac, Chicago, Spindle and Tingue.
This small, yet significant group of laundry owners, vendors and technicians, meeting safely and voluntarily, says so much about the strength and comradeship that our industry has. We are a powerful niche group. … One that I am truly proud and privileged to be in!
Clean 2022 Atlanta! I will see you there!
This article, written by Lee Baldauf, maintenance manager for Superior Linen Service, Tacoma, WA, is slated to appear in the May edition of Textile Services magazine. Due to the timeliness of the topic, we're publishing an online version in Textile Services Weekly as well. Readers may contact Baldauf at 253.383.2636 or lee@suplinen.com.