Cupron Strikes Deal with NOVO to Provide Patient Linens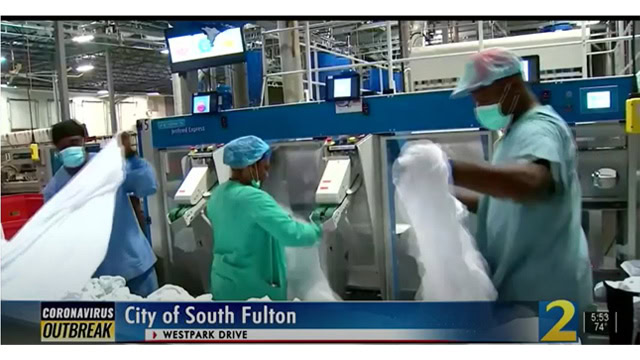 NOVO Health Services, Atlanta, and Cupron Inc., Richmond, VA, recently announced an exclusive partnership agreement to offer Cupron's antimicrobial copper patient linens to healthcare providers in key markets, according to a news release.
"NOVO Health Services is the leading provider of healthcare laundry services in many key markets," said Chris Andrews, Cupron CEO. "NOVO continues to grow its footprint, has an exceptional team, and we are delighted to partner with them to provide our antimicrobial linens to more hospitals."
Cupron's copper linens have an added ongoing level of protection for the linen as it passes through the various chains of custody within the hospital environment. A growing portfolio of peer-reviewed outcomes studies show that replacing regular patient linens with Cupron's copper linens reduces the incidence of healthcare-associated infections in acute-care hospitals, the release said.
"The addition of Cupron linen to the NOVO portfolio of products furthers our overarching mission to improve patient outcomes," said Karl Fillip II, NOVO COO.