Disaster Prep.: Hurricane Florence Approaches the East Coast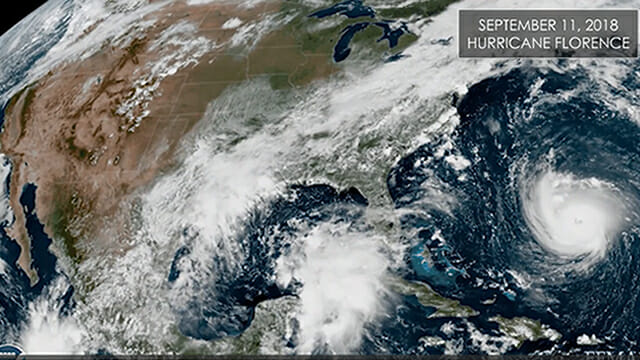 With Hurricane Florence moving closer to the East Coast of the United States, it's imperative for your linen, uniform and facility services operation to prepare for the threat of a natural disaster. Otherwise, the future of your company is at risk. Fortunately, TRSA has several resources that can help.
Click here to access a booklet that TRSA prepared with a crisis-response expert on recommended professional practices for disaster planning. This publication offers laundry operators a guide to developing tactics associated with successful disaster-response efforts. Topics include planning, risk identification, operational issues, emergency plan implementation timing, crisis communications, business-recovery planning and more. The booklet also includes numerous examples of how linen, uniform and facility services companies have applied these principles to deal with real-world disasters.
View in FEMA Multimedia Library
In addition to this booklet, TRSA also has a library of articles to help laundry operators and suppliers deal with natural disasters. To read more, click on the links below:
Prep for Recovery: Diverting Doomsday
Preparedness Planning: Three Vital Steps
When the Next Katrina Blows into Town … Will you be Ready?
Emergency Preparedness: Summit Highlights
Disaster Panel: Proactive Persistence Pays Off
For more information on Hurricane Florence, click here.