Division Laundry Highlighted in Manufacturers' E-Journal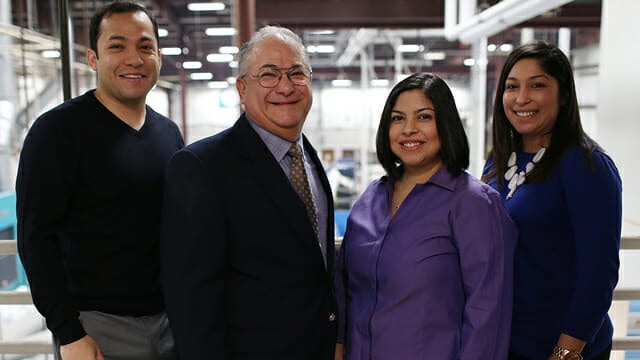 Division Laundry & Cleaners, San Antonio, recently received another salute from an area organization, the San Antonio Manufacturers Association (SAMA). This recognition comes on the heels of last month's selection of Division as a Family-Owned Business of the Year by the San Antonio Business Journal.
Division President Patrick Garcia said he was honored to receive the recognition from SAMA, which featured an article in its e-newsletter on the company founded in 1939 by Patrick's father Peter G., a Mexican immigrant. Division has been a member of SAMA since 1985.
The article, titled "Member Spotlight: Division Laundry & Cleaners," noted that during the COVID-19 pandemic, Division helped mobilize local manufacturers to produce healthcare personal protective equipment, including masks and barrier gowns. "Patrick (Garcia) and his company have been leaders in the fight against COVID-19," the article said, adding that Division has partnered with companies and not-for-profit groups, including the Dixie Flag & Banner Co., the San Antonio Lighthouse for the Blind and Helmy Plastic Manufacturing & Industrial Design to procure medical-grade fabrics and face shield samples. "They also are planning to provide critical essential PPE supplies for our medical community in hopes of eliminating supply shortages," the article said.
The profile reviewed Division's long history of growth as well, including its service during World War II, and the recessions of 1948-'49,'73-'75 and the Great Recession of 2007-'09. Division also rebuilt its plant from the ground up following a devastating fire in 2001 that nearly bankrupted the business. Pre-COVID-19, Division was an $18 million-a-year company with nearly 400 employees.
The article closed with a note of thanks to Garcia and Division as "superb assets for SAMA" noting that Garcia has served on the group's board of directors and in other leadership posts. Click here for details. Click here for more on Divisions Family-Owned Business of the Year Recognition.