Ecolab Makes 'Transformation 20' List of Businesses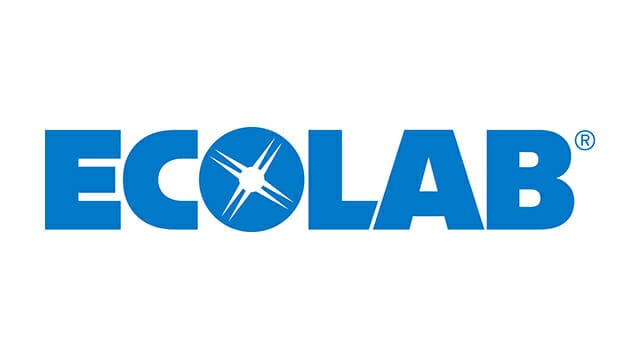 In a time of rapid economic change – coupled with shifting attitudes toward the role of corporations in society – a number of companies in the last decade have distinguished themselves through new growth, a repositioning of their core businesses and robust financial performance. A recent article in the Harvard Business Review highlighted the "Top 20 Business Transformations of the Last Decade." Ecolab Inc. earned 16th place among a prestigious group of corporate innovators that includes Netflix (No.1), Amazon (No. 3), Nestle (No. 12) and Cisco (No. 15).
A consulting firm called Innosight created the top-20 list and dubbed it the "Transformation 20." Clayton Christensen, a Harvard Business School professor and Mark Johnson, a strategic adviser, co-founded Innosight, based in Lexington, MA. The judges for the Transformation 20 included a panel of five business academics and executives who reviewed the companies' compound annual growth rate (CAGR) and other factors associated with an expanded focus on public service efforts that inspire staff to reach new heights.
"That strategic impulse – to identify a higher-purpose mission that galvanizes the organization – is a common thread among the Transformation 20," said a trio of authors associated with the firm who wrote the article about the program. In highlighting Ecolab, the authors, Scott D. Anthony, Alasdair Trotter and Evan I. Schwartz, said that the company's CAGR increased 16% since 2011. Its stock value on the S&P 500 also increased 9%.
For Ecolab, a critical move came in 2011 with the company's acquisition of a water technology business, Nalco, for $8 billion. This move fit the ambitious vision of CEO Douglas Baker Jr. to expand the company beyond sales of industrial cleansers and food-safety services. "Our strategic plan was to sell more of what we had," Baker said. The Nalco acquisition broadened that role and placed Ecolab in a position to help customers ensure access to clean water, an area in which they'd expressed an intense interest. Projections for 2030 showed water shortages likely in a number of areas, ranging from California to southern India.
Ecolab's transformation worked, the article said, and today water and energy services account for 44% of its worldwide market. "The combined company (including Nalco) is now one of the world's leading suppliers of hardware, software and chemistry that helps manufacturer and service firms become more efficient users of water," the article said. The authors added that reporting of yearly water savings has become a prime metric for Ecolab. Specifically, the company now claims it is saving clients 188 billion gallons annually. Its goal is to save clients 300 billion gallons by 2030. "We broadened our vision and our purpose changed," Baker said. "As our teams widened their awareness of global issues, our pride has been enhanced."
Bottom line growth has accompanied Ecolab's business transformation, the article said, with the company's current market value ranked at more than $55 billion. That figure places Ecolab among the top 100 corporations in the U.S. Click here to review the full article.