Emerald Announces LA Acquisition, New NorCal Plant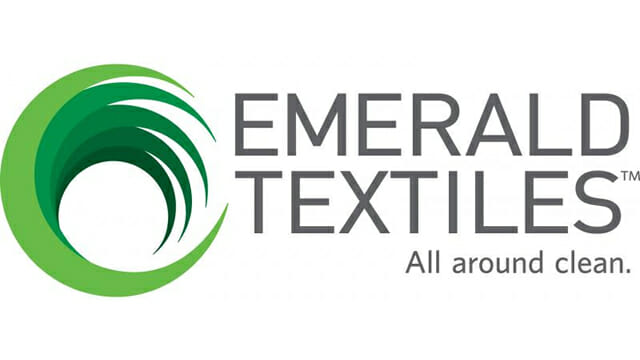 Emerald Textiles, a leading West Coast healthcare launderer, today announced two major developments: the acquisition of MediClean Linen and Laundry, a healthcare operator based in Los Angeles; and plans to develop a new 60 million lbs. per year plant in Livingston, CA, according to a news release. The new plant in Northern California is expected to come online in the third quarter of 2019. Emerald CEO Greg Anderson said he's pleased with the company's progress in both ends of the Golden State.
"We are excited to add the Los Angeles location to our network of facilities," Anderson said. "The Los Angeles location provides Emerald Textiles with a strong foothold in Southern California and further enhances Emerald's existing network of linen-processing facilities. Additionally, we are excited about our greenfield expansion into a new state-of-the-art facility in Livingston. This will further enhance Emerald's ability to serve its customers. Emerald is committed to providing the best value-proposition for customers and looks forward to continuing to provide the highest level of quality and service."
The MediClean acquisition expands Emerald's reach in California, making it the state's largest commercial launderer of healthcare linens, with seven West Coast facilities, the release said. Emerald expanded in July through a combination with Encore Textiles. The company now has locations in Los Angeles, San Diego, Turlock, Livingston, Riverside and La Selva Beach, CA, plus Reno, NV.
Under the ownership of two private equity firms, Pacific Avenue and Highland Avenue Capital Partners, Emerald has growth through the addition of significant new customers, the acquisitions of two southern California facilities and its plans to build a new plant in Northern California. The new facility in Livingston will supplement Emerald's existing plant about 11 miles away in Turlock.
As for the MediClean acquisition, Emerald plans to undertake a $6 million investment to retool the plant and ensure that it meets the same high levels of quality and efficiency as the other plants in the Emerald network, the release said. Chris Sznewajs, founder and managing partner at Pacific Avenue Capital Partners, described the acquisition as a significant step forward. "This acquisition represents a continuation of our effort to build a world-class healthcare linen provider that can serve the needs of the entire state of California and West Coast markets," Sznewajs said. "We are excited about our expansion into the Los Angeles market and the already-underway $6 million capital expansion."
Speaking of the company's new project in Livingston, he added that Emerald is striving to meet a growing demand for its services. "The de-novo facility will further enhance our position in Northern California and provides much-needed capacity in that market. We are committed to investing in our people and facilities to ensure that we are best positioned to serve the needs of our customers in an environmentally responsible way." For more information, go to www.emeraldus.com.