Emerald Phoenix Plant to Reveal Expansion at Healthcare Conference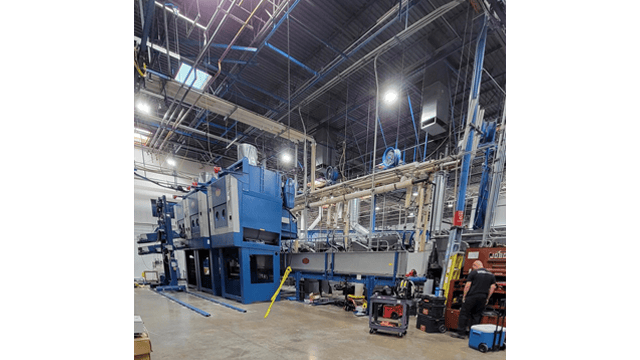 Plant tours always are one of the highlights of TRSA conferences. The Emerald Textiles' plant in Phoenix will host the tour for the 11th Annual Healthcare Conference, scheduled for Nov. 16-17 in Scottsdale, AZ. This 65,000-square-foot plant opened its doors in October 2003.
The plant is equipped with three 150 lb. Milnor tunnels and its 240 employees produce 80,000 lbs. of laundry every day. It is known for its unique cooling system that was built outside to pump cool air into the facility. The boilers also are located outside of the facility to ensure cooler conditions inside.
Attendees will experience the Emerald Textiles' expansion as it is currently well underway preparing for additional capacity and efficiency in the preparation of installing a new healthcare system partner, as well as the ability to take on additional growth within the market. The Phoenix plant is in the process of installing a brand-new, Milnor tunnel washer with 10 modules, 150 lb. capacity, 40 BAR single stage press, along with a rail system for sling bag loaders, conveyor and a two-cake elevating shuttle. Six Milnor dryers also are being installed to compliment the system, each with up to 325 lb. drying with a two-cake load.
"The Phoenix expansion has been a really nice success story for us since we acquired the business in December 2021," said Andy Kratky, CEO of Emerald Textiles. "We knew that it was a great running facility, and they have a fantastic team of people. Along with the success and growth in this market, we have deployed $50 million of capital over the past four years to upgrade several facilities and expand capacity to take on new customers, which results in better customer support and improved efficiencies in the facilities."
Click here for more information and to register.