EMI is Back – Q&A with New Faculty Member Mark Clark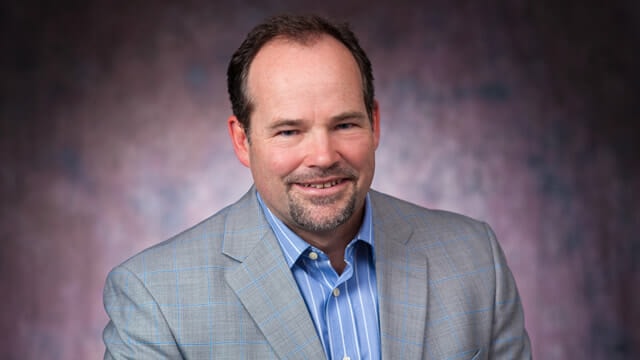 After a year's hiatus caused by (what else?) the COVID-19 pandemic, this year's 57th annual Executive Management Institute (EMI) is slated to take place as a live event this Aug. 8-12 at the College Park Marriott Hotel & Conference Center, Hyattsville, MD, adjacent to the University of Maryland campus.
Excitement at the planned resumption of EMI—following last-year's cancellation—has students, TRSA staff and EMI faculty members buzzing at the prospect of week-long educational extravaganza that can sharpen skills, enhance self-awareness and – perhaps most importantly – offer an in-depth forum for rising executives to compare notes on how they've dealt with the pandemic and how they're looking to move forward. EMI will pick up where it left off in 2019 with students grouped in four yearly "sessions." In Session II, for example, they'll focus on areas including improved communications, staff coaching/evaluating, and "psychological capital," which is defined as the "positive and developmental state of an individual as characterized by its four pillars of hope, resilience, high self-sufficiency and optimism." For this year's Session II student, EMI will introduce a new faculty member, Mark Clark. He is an associate professor of management at the Kogod School of Business, at the American University (AU) in Washington DC. Clark succeeds Jim Kroncke, who retired in 2019.
Clark isn't totally new to EMI. In 2019, longtime EMI Dean and AU colleague Kent Baker asked Clark to share his teaching duties with that year's students due to a very large turnout of attendees. This was Clark's first real taste of EMI. Now with Kroncke retired, Clark's taking on Session II duties this year. "I'm excited and I'm really looking forward to seeing the students I met in 2019." To help the industry and students learn more about Clark, we asked him to answer the questions shown below.
What inspired your interest in teaching the Year II course at TRSA's Executive Management Institute (EMI)?
Participant/leaders themselves are so engaged and interested, willing to learn and to share their experiences with one another; it really impressed me when they took risks and went along.
My background, being from the Midwest (specifically, Michigan), working in both production (steel, cardboard) and service (food, health, treatment) industries.
Organizations investing in this type of program demonstrate that they want to grow and get even better.
Can programs like EMI help participating students enhance their "engagement" with employers and the industry at large in ways that can reduce turnover?
A clear finding about people in organizations is that employees want to engage; they want to learn, grow, and be involved in meaningful work, and relate to peers.
Good relationships with peers and supervisors, meaningful work = co-worker and job satisfaction, associated with higher productivity and lower turnover.
TRSA has planned EMI as a live event just off the U. of Maryland Campus. Do you see programs like this making a comeback in the second half of 2021?
Yes, with proper safeguards.* Orgs must show they care if they want their employees to feel valued.
Many companies are dealing with the issue of how to come back; what can be hybrid/remote, what should be in person – best for company and best for employee.
Consider the rest of the world; it's common on planes, subways etc., to wear masks just to filter out pollution and spreading the common cold; most of us are lucky enough not to have to deal with this, but people can cope with a lot if they have the will. 
What can a program like EMI give to laundry executives that they're unlikely to get from a traditional MBA program?
Network with people who understand the issues they face; offer different takes on solutions.
Targeted programs that get to core areas (requires feedback to instructors and program!)
EMI is a good option rising managers from family businesses, even if they're not members of the owner's family (EMI was founded in the mid-'60s for owners to educate their 'sons'; since then it's broadened).
Paths to leadership discusses tactics for navigating hierarchy.
Family businesses benefit from perspectives outside the siblings or cousins; 2-way street; they must enact policies and give consideration.
How can EMI help companies that want to diversify their leadership teams?
Consider what is core and where the company can benefit from diverse perspectives.
Meaningful work – allow those of varied backgrounds to gain P&L experience, not tokenism. 
How can you help EMI students enhance their leadership capabilities?
Learn from others (theory, research, data) and tools to manage.
Learning about themselves, strengths and capabilities, blind spots.
Editor's Note: *TRSA's event-safety protocols, including social distancing and mask-wearing will be in place to protect those involved in this year's EMI. To learn more, click www.trsa.org/eventsafety. For more on EMI, click to www.trsa.org/emi. Registration will begin shortly.