EVI Acquires PAC Industries
EVI Industries Inc., Miami, recently completed its acquisition of TRSA associate member PAC Industries Inc., Harrisburg, PA. EVI acquired all the outstanding shares of common stock of PAC Industries for $12.85 million, of which $6.4 million was paid in cash, $6.25 million in EVI common stock and $200,000 in an assumed subordinated note, according to a news release.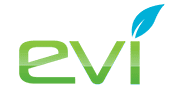 PAC is a distributor of commercial, industrial and vended laundry products, and a provider of installation and maintenance services to the new and replacement markets of the laundry industry. For the twelve-months ended Dec. 31, 2018, PAC generated approximately $22 million in revenue from the sale of equipment, parts, supplies, and related installation and maintenance services. The addition of PAC marks the beginning of EVI's intended growth strategy in the Northeast region, where EVI believes there's a significant growth opportunity for the products and services the company provides, the release said.
As a member of the EVI family, PAC will gain immediate access to the resources necessary to pursue its planned growth opportunities. Additionally, consistent with EVI's operating philosophy, PAC will operate as a subsidiary of EVI from its present locations, under its existing leadership and conduct business as it has historically. "On behalf of all of the employees and owners of PAC, we are thrilled to join the EVI family and are anxious to begin working toward accomplishing our collective long-term goals," said Frank Costabile, president of PAC.
Henry M. Nahmad, EVI's chairman and CEO, said that, "We welcome all of the valued employees and owners of PAC Industries to the EVI family. Our goal remains to be the best-performing partner to each of our valued suppliers, to offer a comprehensive suite of products and world-class services to our customers, and to maintain an entrepreneurial culture that attracts the most talented entrepreneurs and professionals."
EVI is a growing distributor of commercial laundry products and a provider of installation and maintenance services. The company expects the addition of PAC to be accretive to its fiscal year that will end on June 30. To read more about the deal, click here and here.